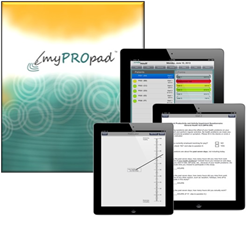 WriteResult was an outstanding partner for our small research project. All of the staff we worked with were committed to delivering rapid, high quality products with responsive support and dedication to excellence.
Cranford, NJ (PRWEB) March 26, 2015
WriteResult, a premier provider of ePRO technologies and services, has partnered with researchers from Yale University's School of Public Health and New Haven Farms to capture information provided by study participants during a 4 month-long project. The goal of the study was to evaluate the impact of providing low income families with free access to fresh produce and nutrition education on food security, eating habits and diet-related health concerns like high blood pressure, diabetes and weight gain. Patients completed an extensive intake questionnaire with the help of research staff to evaluate their current food security and dietary habits, and measurements of height, weight and blood pressure were also taken. During the summer the patients returned each week to New Haven Farms in New Haven, Connecticut to have their vital signs checked and to report in on their eating over the previous period. A closeout assessment was also completed as a comparison to what the participant reported at the start.
"WriteResult was an outstanding partner for our small research project. They care about providing the best possible assistance, and definitely went above and beyond just doing a job. All of the staff we worked with were committed to delivering rapid, high quality products with responsive support and dedication to excellence," stated Lead Investigator Debbie Humphries of the Yale School of Public Health.
The project utilized WriteResult's myPROpad data collection device. Data collected using myPROpad transmits automatically over a Wi-Fi or 3G/Cellular network as users complete their entries. Study teams can then access a control center via PC or iPad to manage and view data and PDF images of the completed forms within moments of completion to facilitate real-time data review and remote monitoring. In addition, myPROpad leverages the best features of the iPad – it's portability, compact design, and large touchscreen – to help make data collection easier and more reliable.
Dr. Humphries concluded, "The myPROpad technology enabled our volunteer interviewers to rapidly move through a complex set of questionnaires, with just a short training. The data was delivered within a week of finally closing the data collection, in the format we had agreed upon at the beginning. WriteResult is also committed to maintaining stringent data security measures, and is fully compliant with data monitoring standards." In prior years, data had to be typed in manually from hand-written paper surveys and other forms and was inaccessible for months after the summer ended, delaying access to the information for analysis and publication. This year, the team had access to the final data set right after the season ended allowing them to use the information in late-year funding applications, and to analyze a clean complete data set almost immediately. "We can't thank our research partners enough, from Dr. Humphries and Dr. Monique Centrone Stefani at Yale, as well as the folks at New Haven Farms, especially Executive Director Rebecca Kline. Their vision and commitment helped us take this new technology to a production quality level. It was a true team effort which is our favorite way to work. We all learned a lot through the process – from getting the study off the ground in under two weeks, to amending the forms mid-study to collect data more efficiently, to chasing down patients to complete their closeout visit. It was a great experience that exceeded our expectations," stated Karen Briegs, VP of Sales and Marketing for WriteResult.
About Yale/ New Haven Farms
For more information on the New Haven Farm-Based Wellness Program contact co-Investigator Monique Centrone Stefani at monique.centronestefani(AT)gmail.com or co-Investigator Debbie Humphries at debbie.humphries(AT)yale.edu or (203) 785-5553. For more information on New Haven Farms' program, contact Rebecca Kline at executivedirector(AT)newhavenfarms.org.
About WriteResult
WriteResult has a singular focus - making the execution of clinical trials successful for sponsors by making regular tasks simple for sites and patients. WriteResult's digital writing solution applied to either ePRO or ICF Compliance combines the familiarity and ease of paper with the efficiency and data quality of EDC, and it's 'myPROpad' tablet takes advantage of the exceptional functionality and security of Apple's iPad by transforming data collection forms (ePRO, EDC, Ops) into large, crisp, user-friendly touchscreens. WriteResult's team of in-house clinical experts assures that you will receive complete, clean, ready-to-analyze information when and how you need it, every time.
For more information about WriteResult, please contact Karen Briegs at kbriegs(AT)writeresult.com or call (908) 272-4787.
iPad is a registered trademark of Apple, Inc.