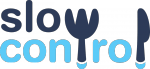 Paris (PRWEB) March 25, 2015
Slow Control, a global leader in connected devices for food intake monitoring, announced today that its latest innovation, Baby Gigl, a smart baby bottle holder, is now available for presale through an Indiegogo crowdfunding campaign. The campaign will run March 24 – May 3.
The new connected smart bottle from Slow Control collects and analyzes data on food intake, feeding speed, lumps and bottle angle. Baby Gigl will alert parents and other caregivers if the bottle angle is producing too many bubbles or if lumps become present, impeding the flow while feeding. These alerts coach parents, nannies, and family members while feeding a baby, making them aware of common follies that cause colic or spit up.
"We understand that new parents face a lot of unknowns, wondering what's normal, and they begin to doubt if the child is eating too much or too little," said Jacques Lépine, founder and CEO of Slow Control. "We have worked to develop a practical solution to monitor, share, and correct habits that affect the child's health. Baby Gigl technology is designed to help parents adjust behaviors, ultimately offering peace of mind."
Baby Gigl's collected data is sent to an accompanying smartphone app and baby diary. Using Slow Control's proprietary Cross-Sharing Technology, parents can easily organize information collected by Baby Gigl and share it with other caregivers and pediatricians. When away from their baby, the bottle holder sends messages via text or email, notifying parents of feedings given by a caretaker.
Slow Control's Cross-Sharing Technology uses a Bluetooth connection, with a Bluetooth shield function. This function allows the disabling of the Bluetooth signal when the bottle is placed in the Baby Gigl holder. This function prevents the transmission of any Bluetooth signals while the bottle holder is in use.
The 40-day campaign offers a total of 12 perk options to preorder Baby Gigl in a variety of colors, with a goal to raise $80,000. Early birds can preorder one Baby Gigl smart bottle holder for $75, two for $149, and three for $219; prices increase after the first 199 perks are claimed. Additional perk options are available for larger bundles and retailers. All products will be shipped September 2015.
For a more information on the campaign and to see all the perk options, visit http://igg.me/at/babygigl.
About Slow Control
Built on the philosophy of developing technology that can help individuals alter eating behavior for better health and wellbeing, Slow Control is devoted to creating innovative, connected devices that aid users in modifying personal eating habits. With these connected devices, Slow Control offers corrective-intelligence, designed to work with the psychology of the user, to encourage behavioral modifications, even when the behavior is unconscious or habitual. Slow Control received international acclaim for its first product, the 10SFork, released in January 2013 a. Baby Gigl debuted at CES, Las Vegas in January 2015. More information on Slow Control products and milestones, please visit http://www.SlowControl.com.