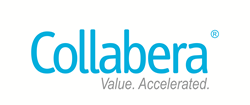 Morristown, NJ (PRWEB) March 25, 2015
Collabera, a global leader in IT staffing and services, today announced it was selected as the 2015 Best Staffing Firm to Work For in the North America large staffing firms category. Staffing Industry Analysts honored the winners at the 24th annual Executive Forum, a premier event in the staffing industry, on March 18 in Orlando, FL.
The sixth annual Best Staffing Firms to Work For awards, sponsored by Monster Worldwide, Inc., recognize winners in five different size categories for staffing firms in North America, two in the U.K., along with best staffing firms to temp/contract for in North America. Close to 150 staffing firms submitted entries.
Since 1991 Collabera has been a leading provider of IT staffing and services. The company is known for providing the best staffing experience and taking great care of its clients and employees. Collabera's client-centric model provides focus, commitment and a dedicated team to help clients achieve their business objectives. For consultants and employees, the firm offers an enriching experience that promotes career growth and lifelong learning.
"This fourth consecutive 'Best Staffing Firms to Work For' award from Staffing Industry Analysts represents the hard work that Collabera has put in to raise industry standards for employee engagement and happiness as well as client satisfaction," said Hiten Patel, Chairman, Collabera. "The award speaks for the more than 9,000 employees who contribute to their fullest every day to ensure Collabera continues to grow and deliver the industry's best client service."
"We commend each winner for their leadership and commitment to creating a supportive environment for their employees," said Barry Asin, president of Staffing Industry Analysts. "We are excited to announce the winners of the Best Staffing Firms to Work For awards and congratulate them on their accomplishments in setting a high standard for the staffing industry."
Staffing Industry Analysts used Quantum Workplace, an independent research firm specializing in employee engagement, to conduct the survey. Internal employees at each firm were asked to complete a 40-question online survey that measured 10 key engagement categories including teamwork, trust in senior leaders, feeling valued, manager effectiveness, compensation and benefits. The survey was open to any staffing firm operating in the U.S., U.K. or Canada and was confidential and anonymous. Companies were ranked in each size category according to their overall score and winners were chosen based entirely on the survey results.
About Collabera
With more than 9,000 professionals across three continents and 38 offices, Collabera offers comprehensive, cost-effective IT staffing & services. The company provides Fortune 500 and mid-size companies with high quality IT resources to meet talent needs through Staff Augmentation, Global Talent Management, Value Added Services through CLASS (Competency Leveraged Advanced Staffing & Solutions) Permanent Placement Services, and Vendor Management Programs.
Collabera has been a leader in IT staffing for over 23 years and is one of the largest diversity IT staffing firms in the industry. They are known for their high-touch, customer-centric approach, offering their clients unmatched quality, responsiveness, and flexibility. With a high client satisfaction rate, Collabera goes above and beyond traditional staffing services by providing streamlined execution, highly efficient service and exceptional talent management. For more information on Collabera visit http://www.collabera.com.
About Staffing Industry Analysts
Staffing Industry Analysts is the global advisor on contingent work. Known for its independent and objective insights, the company's proprietary research, award-winning content, data, support tools, publications and executive conferences provide a competitive edge to decision-makers who supply and buy temporary staffing. In addition to temporary staffing, Staffing Industry Analysts also covers related staffing sectors. The company provides accreditation with its Certified Contingent Workforce Professional (CCWP) program. Founded in 1989, acquired by Crain Communications Inc. in 2008, the company is headquartered in Mountain View, California, with offices in London, England. For more information: http://www.staffingindustry.com.
Media Contact:
Patricia Wilson
Collabera Vice President of Marketing
973-889-5249
patricia.wilson(AT)collabera.com