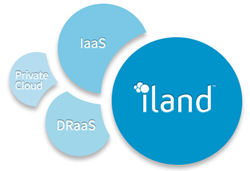 'iland's public cloud was considerably more economical than using our own equipment. We're getting close to 35‐40% cost savings with iland's cloud. iland now hosts all of our mission critical applications,' said Mohamed Saad, Khatib and Alami.
HOUSTON (PRWEB) March 25, 2015
iland, an award-winning enterprise cloud infrastructure provider, today announced Khatib & Alami (K&A) is leveraging iland's enterprise cloud and disaster recovery services as the IT backbone that runs and protects its mission critical applications. The top 100 international design firm first turned to iland to help deliver business continuity across its private cloud and then again as the company faced rapid growth that required the scalability and efficiency of public cloud.
Originally established in 1964 as an architecture consultancy, K&A has grown to attain international status with operations in the Middle East, Africa, Western Europe and North America. No stranger to innovative technology, the company is recognized as a leading consultant in a number of disciplines, including architecture and engineering services; urban and regional planning; power and electrical utilities; telecommunication and many others.
K&A manages complex, high-value projects with aggressive deadlines, making it vital for the company to guarantee the availability of its mission critical systems and meet performance targets. The IT team initially made the move to a private cloud hosted in an iland datacenter as part of its strategy to consolidate the IT environments that supported its numerous global offices. During that transition, the company also experimented with public cloud by implementing iland's Disaster-Recovery-as-a-Service to support business continuity should anything happen to its private cloud.
"We requested proposals from multiple providers, but the solution that iland presented seemed more logical for our business and a much better fit for us than the others," said Mohamed Saad, corporate IT manager at Khatib & Alami.
After several years, the company's growth began to outpace the efficiency and scalability capabilities of its private cloud. K&A's IT team found themselves spending exorbitant budgetary and personnel resources purchasing, deploying and maintaining hardware to support its infrastructure. K&A migrated its production global IT operations to iland's public Enterprise Cloud Services in London and implemented a solid disaster recovery plan with failover to iland's Manchester cloud datacenter.
"All of the maintenance and management headaches and the fact we needed rapid scalability helped us come to the decision that having our own private cloud infrastructure was just too much of a hassle," said Saad. "What's more, iland's public cloud was considerably more economical than using our own equipment. We're getting close to 35‐40 percent cost savings with iland's cloud. iland now hosts all of our mission critical applications, allowing us to focus our IT efforts on activities that drive our business forward."
"As with any technology adoption, transitioning between IT infrastructures can be daunting, particularly because many providers leave customers to navigate disparate management and disaster recovery add-ons by themselves," said Lilac Schoenbeck, VP of product management and marketing at iland. "We're committed to teaming with our customers, like K&A, to simplify migration and ensure they have the right mix of baseline infrastructure, tools and support they need to best address their business initiatives and protect business continuity."
"It was our working relationship that tipped the balance in iland's favor, as well as the tremendous support and rapport we have with iland's engineering and customer service teams," said Saad. "They understand our business."
K&A also selected iland because of its Enterprise Cloud Services portal, the cloud management tool that gives K&A real‐time visibility and transparency into their cloud, even enabling them to manage disaster recovery from the same interface. With the solution, K&A can achieve recovery time objectives measured in seconds.
"During our evaluations, we found no other provider could provide the level of transparency or control that iland delivers with its ECS portal. We use the iland ECS portal to manage our cloud resources. It is a very convenient and powerful tool that has enabled us to keep pace with our growing organization," said Saad.
iland is ranked as a leader in Forrester Research, Inc.'s report entitled, "The Forrester Wave™: Disaster-Recovery-As-A-Service Providers, Q1 2014." Forrester refers to iland as "the dark horse champion" in the report. In the research firm's evaluation, iland received the highest scores possible for its core DRaaS offerings, recovery objective capabilities, platform and application support, data resiliency and risk mitigation, security, value proposition and vision, as well as pricing, service levels and contract terms.
For more information on iland's hosted cloud and disaster recovery services, go to iland's Services Overview.
About iland
With data centers in the U.S., U.K. and Singapore, iland delivers proven enterprise cloud solutions that help companies do business faster, smarter and more flexibly. Unlike any other provider, iland's technology and consultative approach mean anyone–regardless of expertise, location or business objective–can experience the benefits of a hassle-free cloud. From scaling production workloads, to supporting testing and development, to disaster recovery, iland's secure cloud and decades of experience translate into unmatched service. Underscoring the strength of its platform, the company has been recognized as VMware's Service Provider Partner of the Year, Global and Americas; is part of the Cisco Cloud Managed Service Provider Program for IaaS and DRaaS; and partners with other industry leaders including Zerto and Veeam. Visit http://www.iland.com.
Trademarks
All registered trademarks and other trademarks belong to their respective owners.
# # #