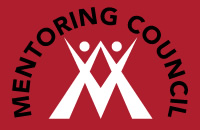 Mentoring Program administrators and leaders need development, training, support, networking, and mentoring to be effective and make an impact.
RED BANK, NEW JERSEY (PRWEB) March 25, 2015
The Mentoring Council announced today the results after reviewing over 450 mentoring programs, concluded that when we develop mentoring program administrators and leaders, we can improve exponentially the impact and effectiveness of the mentoring organizations. Mentoring Council Director Rita Brooks shared, "Mentoring Program administrators and leaders need development, training, support, networking, and mentoring to be effective and make an impact. Most organizations focus only on the program, but every program requires a great leader to truly be successful."
To celebrate The Mentoring Council's 3rd anniversary Ann Tardy, CEO of LifeMoxie Mentorship & Leadership, compiled 5 ways to improve the effectiveness of mentoring program administrators and leaders:
1. Mentoring. A great mentorship or leadership program is going to run only as good as the leader in charge of the program. That requires engaging an experienced mentor who brings lessons-learned, creates accountability, suggests sound advice, and provides guidance and support.
2. Strategy. To make a greater impact, mentoring program leaders must drive a strategy, not just manage a program. By identifying organizational priorities, they can structure their program to align with and progress those priorities.
3. Training. Mentoring program leaders operate best when they learn the best practices for leading a program, including the 9-steps to the mentoring process, the 5 challenges to participant's success, the 7 mentoring conversations, and appropriate success measures for the participant and the program mentoring.
4. Leadership Development. Leading a program requires leadership capabilities and competencies. Mentoring program administrators are best served by identifying and leveraging their strengths and closing their gaps. We created The Mentoring Council for all Mentoring Program leaders to provide ongoing leadership development and support. Apply at http://www.mentoringcouncil.com
5. Community. Leaders become better leaders in a community of peers. Through networking, program leaders can identify new ideas, learn fresh approaches, acquire resources, and benchmark their progress.
Life Moxie Mentoring & Leadership works with corporate America by solving 3 human capital issues plaguing today's organizations: (1) confused culture and engagement, (2) leadership gaps in managers and millennials, (3) disconnected diversity and inclusion. They offer expertise, programs, and technology available from one day to three years depending on the urgency and needs of the organization. For over ten years their award-winning company has helped organizations to prepare people to lead at every level and execute powerfully in these ever-changing times.
Ann Tardy is the founder and CEO of LifeMoxie Mentoring & Leadership, the founder of The Mentoring Council, and the author of 4 books, including Why Mentoring Matters – How Smart Leaders Mobilize Relentless Leadership. She is a leading expert and speaker on leadership, mentoring, and human behavior. For more information on this campaign, follow LifeMoxie Mentoring on http://www.facebook.com/lifemoxie and http://www.twitter.com/lifemoxie, or visit their websites at http://www.lifemoxie.com and http://www.mentoringcouncil.com.