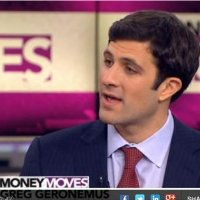 South Africa and Japan are two amazing destinations that are now much more affordable and should not be missed
New York, NY (PRWEB) March 26, 2015
For years the perception was that international travel by Americans was cost-prohibitive and the thought of visiting the Far East or Africa was something relegated only to the National Geographic Channel. While Greg Geronemus, co-CEO of smarTours, maintains that international travel was always more affordable than advertised, the recent strength in the U.S. dollar has certainly helped dispel the myth. This month, ExpertFlyer went One-on-One with Mr. Geronemus who shared his thoughts about where to find the bargains, how to find the perfect destination for you, and how to determine if a package tour or value-based tour is right for you.
During the interview, Mr. Geronemus confirmed that trips to Europe offer greater value than they did even a year ago. But he also raised the idea of visiting countries like Japan and South Africa, which he claims have been unfairly "victimized" by the misconception that they are unaffordable and out of reach for the American traveler. "Europe is just a small part of the picture, and the movements of the Rand and Yen have been even more substantial," explains Geronemus. "South Africa and Japan are two amazing destinations that are now much more affordable and should not be missed."
In addition, Geronemus explained how Cuba has generated tremendous buzz among travelers, but reminded us travel to Cuba is relegated to specific "permitted" reasons as outlined by the U.S. Treasury. "smarTours offers a People-to-People program, a fully-scheduled trip with interactions with the locals. While it may seem rigid on the surface, it really makes for a more enriching, eye-opening experience."
"International destinations from the U.S. have increased in popularity over the last several months due mostly to the strengthening of the U.S. Dollar," said Chris Lopinto, president and co-founder of ExpertFlyer.com. "As other countries vie for our discretionary travel dollars, we will continue to see affordable deals from amazing parts of the world and companies such as smarTours become a great way to quickly and effectively organize a great vacation."
To read the entire interview with Greg Geronemus, please visit ExpertFlyer's blog.
About SmarTours.com
smarTours was founded in 1996 with one goal in mind: to provide high quality, exciting group tour packages to some of the most fascinating countries in the world at the lowest possible price. The team at smarTours believes deeply that high quality international travel should be affordable, and we work tirelessly to deliver affordability. All of our tours include the following features:
1. International airfare from the U.S. on major scheduled airlines
2. Deluxe and first class hotels in convenient locations
3. Interesting, in-depth excursions and sightseeing, and
4. Professional, knowledgeable, and caring English-speaking local guides.
Our tours, which we stand behind as "Best Travel Bargains", have received considerable press coverage over the years from the likes of the Washington Post, New York Times, Los Angeles Times, and USA Today, among many others. And smarTours has been the recipient of several prestigious awards for providing some of the best value in travel, including: "Best Provider of Vacation Package Deals to Europe or Asia" (2012 Travelzoo Awards) and "Best Priced Packages to South Africa" (2010 Ubuntu Tourism Awards).
About ExpertFlyer.com
Each month, ExpertFlyer's One-on-One blog goes face-to-face with the travel industry's leading decision makers to discuss and address topics relevant to many of today's business and frequent travelers.
ExpertFlyer.com was conceived and created by an eclectic team consisting of a veteran elite tier frequent flyer, an airline captain and corporate travel manager, and information technology professionals to deliver a 24/7 real time powerful air travel information service. The company provides its subscribers and corporate travel managers alike with a complete, concise and efficient way to access the ever-changing details of worldwide air travel information. For more information, please visit expertflyer.com.
Stuck in the middle seat again? Download the free Seat Alerts app from ExpertFlyer and get the window or aisle seat without hassle or frustration.