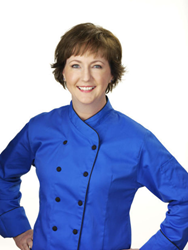 Galena, IL (PRWEB) March 25, 2015
The perfect recipe for creating new memories with loved ones includes good friends, good conversation and, of course, great food. Join culinary specialist Karen Davis Thurs., May 7, as she provides step-by-step instructions on how to create satisfying and flavorful dishes during a 2-hour demonstration.
From experienced home chefs to beginners learning their way around the kitchen, the Taste of Home Cooking School offers something for everyone – putting a fresh spin on old favorites and adding new recipes to family favorites.
Taste of Home Cooking School has approximately 250 events across the country each year. This is a second trip to Galena in the past year. In addition to all of the scrumptious recipes, attendees will receive a free gift bag of goodies. There are also opportunities to register for door prizes and other giveaways.
This event takes place at the Galena Convention Center, 900 Galena Square Dr., Galena, IL 61036. VIP ticket holders can arrive at 4:30 p.m. and enjoy a private reception with appetizers and the opportunity to meet Davis. For general admission ticket holders, doors open at 5:30 p.m., allowing plenty of time to explore the Vendor Expo. The main event starts at 7 p.m. Tickets can be purchased online by visiting http://galenaevents.simpletix.com.
Details, other area offerings and lodging options can be found at http://www.VisitGalena.org or call 888.942.5362. While in town, stop by the Welcome Center in the Old Market House, 123 N. Commerce St., Galena, IL 61036.