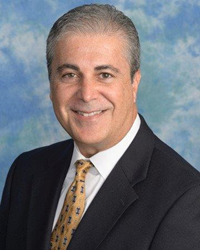 Altamonte Springs, FL (PRWEB) March 25, 2015
BioPlus Specialty Pharmacy (BioPlus), one of the nation's leading innovative specialty pharmacies, announces today the promotion of Elvin Montanez, Pharm.D., to the position of Chief Operations Officer (COO).
Dr. Montanez has been with BioPlus since 2011, serving in several capacities, including as Senior Vice President. His current promotion and title change better reflects his work in overseeing and growing our specialty pharmacy. In this new position, Dr. Montanez will continue to lead the operations of BioPlus, serve on the Executive Team, and provide day-to-day management of BioPlus, with the added responsibilities of building BioPlus' multi-site locations while providing central office support of general operations to all of BioPlus' locations.
"The promotion of Dr. Montanez to COO provides needed support for the future growth of our company. In his years with BioPlus, Dr. Montanez has distinguished himself with his leadership during our accreditations, as well as his innovation of IRIS INSIGHTSSM (a program providing real-time data analysis for payers), and the 'HCV Treatment Path' app offering up-to-date hepatitis C treatment guidelines for providers," shares Stephen Vogt, Pharm.D., President and CEO of BioPlus. "He was instrumental in the development of our 2-Hour Patient Acceptance Guarantee program, which notifies physician offices in less than two hours whether referred patients can be admitted (pending insurance qualifications). As if that weren't enough, he has been deeply involved in the successful opening of our two regional pharmacies, making it clear that he is the perfect person to continue our development and implementation of growth strategies at BioPlus" adds Dr. Vogt.
Dr. Montanez brings nearly 25 years of leadership experience as a healthcare executive, as well as a strong background in pharmaceutical services, to his new role as COO. Dr. Montanez received his Doctor of Pharmacy degree, magna cum laude, from the University of Florida in Gainesville. He has extensive knowledge of accreditation standards, as well as being a member of numerous professional organizations, including the National Association of Specialty Pharmacy, Academy of Managed Care Pharmacy, American Society of Hospital Pharmacists and National Home Infusion Association.
About BioPlus Specialty Pharmacy
BioPlus Specialty Pharmacy is the first specialty pharmacy to introduce a two-hour turnaround from referral to patient acceptance. BioPlus... Where healing begins in 2 hours. Our company celebrates 25 years of innovative excellence in specialty pharmacy, working closely with payers and the pharmaceutical industry, as well as with prescribers to get prompt treatment for patients, and directly supporting our patients nationwide to achieve optimal health outcomes. Our proprietary web tool Tap App, connects prescribers to the pharmacy by bringing the pharmacy chart into the doctor's office with real-time specialty pharmacy information and treatment monitoring.
BioPlus provides a complete range of specialty services, including for hepatitis C, multiple sclerosis, cancer, bleeding disorders, and other complex, chronic conditions. BioPlus, a privately-held, pharmacist-owned company based in Altamonte Springs, Florida, is accredited by URAC, VIPPS, and the Accreditation Commission for Health Care (ACHC).
For information: http://www.bioplusrx.com or
Contact: info(at)bioplusrx(dot)com
Phone: 1-888-292-0744
###