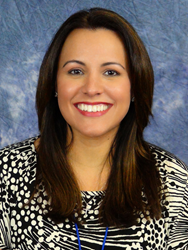 Altamonte Springs, FL (PRWEB) March 26, 2015
BioPlus Specialty Pharmacy (BioPlus), one of the nation's leading innovative specialty pharmacies, announces the promotion of Sharon Ferrer to the newly created position of Vice President of Pharmaceutical Relations. In this position, Ferrer will be responsible for fostering beneficial connections with our pharmaceuticals partners and providing key leadership in building and maintaining pharmaceutical relationships in support of BioPlus' expansion.
"Over the past seven years that she has been with BioPlus, Sharon has consistently demonstrated what a valuable resource she is to both our executive team and our pharmaceutical partners. Sharon has built strong relationships with the most prominent pharma companies, giving us the opportunity for BioPlus to become a 'top 10' specialty pharmacy," says Stephen Vogt, Pharm.D., CEO and President of BioPlus.
Ferrer joined BioPlus in 2008, with her most recent role serving as Director of Pharmaceutical Contract Management. In that time, she created numerous pharmaceutical partnerships for Limited Distribution Drugs, launched numerous preferred specialty pharmacy agreements among some large pharma partners, led the initiative and launch of large prime vendor agreements, implemented key brand drug programs, and provided BioPlus access to some unique pharmaceutical partnerships. She has more than 15 years of experience within the health care industry and a diverse background in specialty pharmacy business development and client relations management.
About BioPlus Specialty Pharmacy
BioPlus Specialty Pharmacy is the first specialty pharmacy to introduce a two-hour turnaround from referral to patient acceptance. BioPlus... Where healing begins in 2 hours. Our company celebrates 25 years of innovative excellence in specialty pharmacy, working closely with payers and the pharmaceutical industry, as well as with prescribers to get prompt treatment for patients, and directly supporting our patients nationwide to achieve optimal health outcomes. Our proprietary web tool Tap App, connects prescribers to the pharmacy by bringing the pharmacy chart into the doctor's office with real-time specialty pharmacy information and treatment monitoring.
BioPlus provides a complete range of specialty services, including for hepatitis C, multiple sclerosis, cancer, bleeding disorders, and other complex, chronic conditions. BioPlus, a privately-held, pharmacist-owned company based in Altamonte Springs, Florida, is accredited by URAC, VIPPS, and the Accreditation Commission for Health Care (ACHC).
For information: http://www.bioplusrx.com or
Contact: info(at)bioplusrx.com
Phone: 1-888-292-0744
###