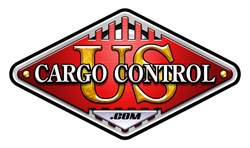 Urbana, IA (PRWEB) March 30, 2015
With the official kickoff to moving season just over a month away, the moving supplies specialists at US Cargo Control have completed another successful trade show season.
Representatives from the Iowa-based E-commerce company recently attended shows for the American Moving and Storage Association (AMSA) and the Illinois Movers' and Warehousemen's Association (IMAWA), as well as professional moving companies, College Hunks Hauling Junk® College Hunks Moving® and TWO MEN AND A TRUCK®.
Sarah Watson, Director of Business Development for the Moving Supplies Division, says attending trade shows annually provides valuable information and insight into the wants and needs of professional movers.
"The trade shows help us to gain a pulse on the latest happenings in the moving industry," Watson said. "The information we gather from the shows allows us to mold and shape our product inventory to the exact needs and specifications of our movers."
While the company has gained a large following as a business-to-consumer E-commerce outlet for moving supplies, the focus on business-to-business sales has fueled the incredible growth of the department. The business has forged numerous relationships with several professional moving companies, offering unique pricing programs, branded items, and custom-made products as requested.
The trade show experience allows the moving supplies team an opportunity to have face-to-face conversations with those in the businesses and associations the company works closely with on a daily basis.
"Our customers and associations are the ultimate feedback providers, inventors and field experts," Watson said. "We value our relationships and take their comments and suggestions seriously as we look to the future."
As 2015 progresses, the moving supplies team will take the information they received at the trade shows and use it to expand and tweak the product line. Plans include adding additional items related to moving pads, equipment, and stretch wrap.
"We will make changes to suit the long-term goals of our customers," Watson said. "We strongly believe in offering a consistent, stellar experience to all of our customers."
Customers can view the company's complete line of professional moving supplies on USCargoControl.com.
About US Cargo Control
US Cargo Control is a leader in cargo control industry, specializing in lifting slings, cargo control, rigging equipment and moving supplies. Focused on offering quality products, timely delivery, and an excellent customer experience, customers can purchase products on the company's website, USCargoControl.com or by phone at 800-867-1210.