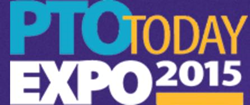 "You always leave the Expo full of great ideas."
Voorhees, NJ (PRWEB) March 27, 2015
Don't miss out on this fun day filled with inspiring ideas, fantastic prizes and free samples from hundreds of fundraising, arts & enrichment, and playground companies. It's the main event that thousands of school parent groups look forward to every year!
TURNING STONEchoice (TSC) will be exhibiting bringing interactive, high-quality, educationally and evidence-based programs to your school, school district or event. This exiting program promotes a holistic approach to academic achievement and socio-emotional wellness through character development. From assemblies to parent workshops, our consortium of services supplements school initiatives that work to meet the emotional needs of students.
This Expo offers a one-of-a kind opportunity for same-day, face-to-face sales with organizations. If you are a school-focused fundraising, entertainment or products and services company, you won't want to miss the PTO Today Expo April 1, 2015 (9am-2pm)!