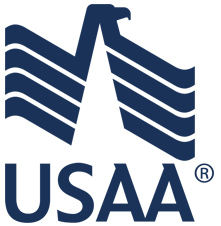 SAN ANTONIO (PRWEB) March 25, 2015
USAA has been ranked No. 11 on Forbes® magazine's list of America's Best Employers, earning the financial services provider a top spot in the first year of the study.
"We do our best to empower our employees at USAA, so they can create world class experiences for our members," said Shon Manasco, USAA Chief Administrative Officer. "We are all committed to our mission: serving the military community. This focus on our mission and serving our members brings us together as a team, helping to make USAA a great place to work."
USAA ranked No. 1 among all insurers in the nation. USAA employs more than 27,000; approximately two-thirds work in the San Antonio area.
The Best Employers in the U.S. 2015 were chosen based on an independent survey of 20,000 American employees working for companies with more than 2,500 employees in the U.S. Forbes and partner Statista identified 3,500 companies from all industry sectors for consideration in the survey. The top 500 employers made the list. Employees were consulted anonymously through an online survey that avoided direct contact with employers and allowed respondents to state their opinions without influence from their employers. The willingness to recommend one's own employer was the most important dimension of assessment. The survey also asked employees for their opinion about other companies within their industry.
About USAA
The USAA family of companies provides insurance, banking, investments, retirement products and advice to 10.7 million current and former members of the U.S. military and their families. Known for its legendary commitment to its members, USAA is consistently recognized for outstanding service, employee well-being and financial strength. USAA membership is open to all who are serving our nation in the U.S. military or have received a discharge type of Honorable – and their eligible family members. Founded in 1922, USAA is headquartered in San Antonio. For more information about USAA, follow us on Facebook or Twitter (@USAA), or visit usaa.com.