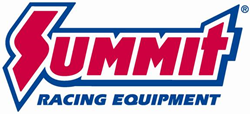 Tallmadge, OH (PRWEB) March 26, 2015
These new wheel and tire lines now available at Summit Racing offer enthusiasts a great selection of stylish wheels and high quality tires for street rods, musclecars, trucks and SUVs, and daily drivers.
U.S. Mags Wheels
U.S. Mags got its start in the musclecar heyday when racing legend Parnelli Jones and his childhood friend Art Hale started making wide wheels to accommodate the performance tires Parnelli was selling in his retail stores. Now, U.S. Mags is back with its famous Standard five-spoke and Indy slotted wheels as well as new wheel designs.
Nexen Tires
For the money, it's hard to beat Nexen's combination of performance, ride comfort, and tread life. Small wonder it's one of the fastest growing tire brands. What's more, Nexen offers one of the best warranties in the tire biz. The Total Coverage Warranty includes a two-year road hazard warranty that protects against damage caused by potholes, nails, glass and other debris, plus a 36-month Roadside Assistance program that provides free tire changes in case of a flat tire or a free tow service if no usable spare tire is available.
Vision Wheels
With over 15 styles to choose from, Summit Racing has a Vision wheel for practically any car or truck on the road—or off. These steel and cast aluminum wheels are high quality rollers. Vision Wheel even includes the center caps with most wheels.
Summit Racing Equipment
SummitRacing.com
1-800-230-3030