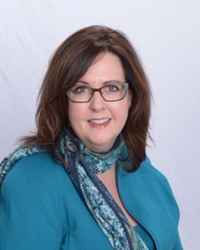 Minneapolis, MN (PRWEB) March 26, 2015
Young America (YA), an industry market leader in delivering flawless multi-channel marketing promotions for the nation's most respected brands, today announced the hiring of Janeen Coyle as Senior Vice President, Enterprise Integration and Program Management Office (PMO). In this role, she'll oversee the streamlining of processes and workflows for the delivery of client marketing program as the organization grows its focus on digital solutions. Additionally, Coyle will lead ongoing enterprise system integrations.
"For more than 40 years, our clients have relied on YA for seamless execution and delivery," said YA President and CEO Chris Behrens. "As we continue our transform our business to delivery of digital/social and traditional solutions, Janeen will be critical in ensuring that clients receive the highest-quality service and programs."
Coyle developed her broad and diverse background in program management, project delivery, acquisition integration and solution development at marquis consulting firms like KPMG and CSC.
In her 15+ year enterprise resource planning (ERP) consulting career, she has led the implementation and integration of business processes and technology solutions for a variety of Fortune 1000 companies in the Manufacturing, CPG and Professional Services sectors. She studied Accounting and Finance at Johnson and Wales University in Providence, Rhode Island.
Coyle's background, consultative style and collaborative approach to program management and client service will be leveraged to deliver quality, value-centric solutions for both YA and its clients.
About YA
For more than 40 years, YA has been a leader in the promotional marketing services space. We deliver flawless digital, social, mobile and traditional promotions such as rebates/rewards, enter to win and loyalty programs for the nation's most respected brands. Our end-to-end management of 3,500+ promotions that reach tens of millions of consumers annually makes us experts at turning even first-time customers into loyal brand advocates.
Learn more about YA at http://www.young-america.com.