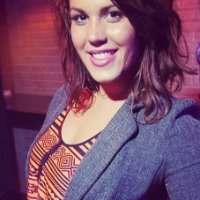 "We're pleased to welcome Samantha to our team. Her expertise with both event management and the motorcoach industry will be an asset to our growing list of clients." Denise Blackburn-Gay, APR President & CEO
Myrtle Beach, SC (PRWEB) March 27, 2015
Marketing Strategies, Inc., has announced the addition of Samantha Bower to its account management team. Bower who recently joined the South Carolina-based advertising and PR firm, will provide assistance with the execution of client programs that include social media, web development, event management and motorcoach marketing.
"We're pleased to welcome Samantha to our team," said Denise Blackburn-Gay, APR, President & CEO of Marketing Strategies, Inc. "Sam's skills will be a great asset to both our Agency and our clients."
Bower, who received her Bachelor of Arts degree in Psychology from Bethany College, was previously employed by Leisure Time Unlimited as a Trade Show Director, and by Candlewood Suites as an Operations Manager. In both positions, Bower was lauded for her excellent customer service and sales skills. Working closely with trade groups that include the American Bus Association as well as the local hospitality industry, she is well-known and respected in tourism circles around the Carolinas.
Active in civic and community events, Bower is a member of The Myrtle Beach Area Chamber of Commerce, GS Scene, Coastal Network Cooperative (CNC), Coastal Power Women, the Grand Strand Running Club, and the Myrtle Beach Lions Club.
About Marketing Strategies Advertising & PR
Marketing Strategies, Inc. is a full-service marketing and PR firm offering an integrated approach to marketing, advertising, public relations, and interactive and social media. Recognized nationwide for their award-winning ad campaigns and PR activities, they have twice received the nation's most prestigious public relations award, the Herbruck-Fritsche Award. In addition, they have been honored as "One of the Southeast's Ten Most Reliable Web Design Firms" for five consecutive years.
For more information on Marketing Strategies, Inc. visit them online at http://www.marketingstrategiesinc.com or call (843) 692-9662.