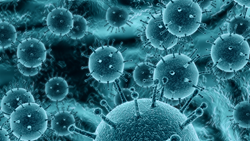 Pollutants interact with pollen at a chemical level, creating an extra-potent immune trigger... this allergy season protect yourself
Chicago,IL (PRWEB) April 07, 2015
The Dustcard filter technology was originally developed for computers. During electron microscope testing it was discovered that this new gelled filter captured indoor air pollution particles like allergens, viruses, dust, and mold.
Until now these harmful particles could only be filtered from the air by large HEPA filters. This discovery meant that the Dustcard air filter was capable of removing these same sized particles from the air, without the associated noise, cost, or size.
Following two additional years of research and development the Dustcard's Micro Filter One was created. The first personal air purifier, who's small size and quiet operation makes it perfect for removing allergens and PM2.5 particles from smaller - noise sensitive areas like work stations, bedrooms, and nurseries.
On March 25, 2015 Dustcard launched a Kickstarter.com fund raiser; through this campaign they hope to raise enough money to be able to start production of this unique product. Clean healthy air should be affordable to everyone, especially those more susceptible to harmful particles like the elderly, children, and pets. The effects of this allergy season can best be minimized by decreasing the overall exposure to these mutant allergen particles.
About Dustcard's Micro Filter One
Micro Filter One is the only "Personal Space" air purifier that permanently traps indoor air pollution particles, like allergens viruses, toxins and cancer causing PM2.5 – thus minimizing their negative effects on your health. Utilizing a gelled filter and air polishing technique allows this 5 x 7 inch unit to filter allergy sized particles down to .29 microns, without the noise, size, and expense of a HEPA filter. These desktop sized units are powerful, a single Micro Filter One easily cleans an average sized work cubicle, bedroom, or nursery.
For additional information please contact:
Donald Tieri
Dustcard Production Engineer
630-707-1679
donaldtieri(at)dustcard(dot)com