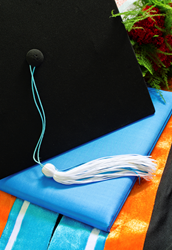 Chapel Hill, NC (PRWEB) March 26, 2015
PAR Framework, Inc., the leading independent, non-profit provider of learner analytics as a service, today announced the release of Performance Funding, Learner Analytics and Outcomes, a white paper exploring the emergence of "performance funding 2.0" and the role that learner analytics can play to sharpen accountability for all students in the higher educational ecosystem.
Performance based funding is a US higher educational funding strategy where state legislatures calculate a percentage of instructional funding based on achievement of stated goals. Despite the exploding interest in national scorecards for measuring academic achievement, national scorecards currently being used to measure academic achievement and outcomes do not capture the records of all students participating in the accredited opportunities afforded by American colleges and universities. This new white paper, written by national policy experts, explores the re-emergence of performance based funding and the role that analytics can play, and looks to opportunities where learner analytics can provide insight and nuance to address the needs of all students, regardless of age, status, or mode of instructional delivery.
"As a former project of the Western Interstate Commission for Higher Education, the PAR Framework team knew from the very beginning that decision-makers need valid, reliable, generalizable evidence to support accountable educational decision-making. These same data are equally essential to support legislative decision-making that promotes educational equity, access and excellence," noted Dr. Ellen Wagner, Chief Research and Strategy Officer, PAR Framework. "The PAR Framework approach to data provides a pathway for learner analytics to contribute to the current dialogue. Now, as the only independent non-profit provider of learner analytics services in US postsecondary education, we are pleased to contribute to this very important national conversation."
PAR works collaboratively with a heterogeneous set of US higher education institutions, and has deep experience building normalized datasets that enable effective and meaningful outcomes comparisons in a way that reflects the changing landscape of educational models. PAR Framework's openly published common data definitions (https://community.datacookbook.com/public/institutions/par) provided valid, reliable, cross-institutional ways to compare outcomes' data and predict points of student loss in the US higher education ecosystem. The PAR approach underscores the value and impact of using data to inform decision-making related to performance and outcomes based funding, while ensuring that selected evaluative metrics generalize to all populations affected by state education funding plans.
To download the PAR Framework Performance Funding, Learner Analytics and Outcomes white paper, please click this link: Performance Funding, Learner Analytics and Outcomes
ABOUT PAR
The Predictive Analytics Reporting (PAR) Framework is an independent, non-profit provider of learner analytics as a service. PAR offers educational stakeholders a unique multi-institutional perspective for examining dimensions of student success that will help improve retention in US higher education. PAR improves student success with predictive models and collaborative benchmarks and frameworks that identify critical points of student risks, and links interventions and services for at-risk students at the points of greatest need. PAR is distinguished among the many data analytics solutions emerging in the education domain by its common, openly published data definitions and student success frameworks. For more information about PAR, please visit http://www.parframework.org
ABOUT PAR MEMBERSHIP
PAR membership is open to all accredited institutions of postsecondary education in the United States. PAR welcomes institutional partners that want to demonstrate how its programs contribute toward student success innovation. For information about how to join PAR Framework, please visit: http://www.parframework.org/contact/