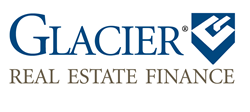 "It's one of the hottest hotel properties in the downtown Seattle area," says Erich Guenther
Seattle, WA, (PRWEB) April 07, 2015
As part of downtown Seattle's revitalization, Glacier Real Estate Finance Principal Erich Guenther closed a $23,500,000 hotel construction loan for local development company Shemiran Trade Development for the new Palladian Kimpton Hotel.
It's the first time since the 2008-2009 recession that a Seattle hotel construction loan has been placed. The loan helped fund construction and historic preservation of the Palladian, a 105-year-old landmark, formerly the Calhoun Hotel. The Palladian, which opened on Feb. 3, 2015, is Seattle's newest four-star hotel.
"It's one of the hottest hotel properties in the downtown area," says Erich Guenther of the project, located on Second Avenue within steps of Seattle's waterfront and the Pike Place Market, which draws over 10 million visitors a year. The hotel is also close to the Washington State Convention Center and three blocks west of Amazon's new, 3.3 million-square-foot downtown headquarters.
Though the potential for the property is huge, recession-shy lenders balked at the cost. "At the time we were putting the deal together," recalls Erich Guenther, "no sales over $400,000 per room even existed."
The challenge, successfully overcome by Erich Guenther was to convince lenders to buy off on a cost of $450,000 per room. This was the first downtown hotel to be opened following the economic recession in 2008 and 2009, though the cost ceiling was eventually shattered in 2014, when Hotel 1000 set a new per-room sales record of $525,000.
Erich Guenther credits Shemiran Trade Development Director David Cohanim and others on the loan. "For the management contract, Shemiran brought on Kimpton, which has an excellent reputation in the hospitality world and in the Northwest." The project strengthens Kimpton's presence in Seattle, which now operates four boutique hotels in the downtown and waterfront areas.
"It's a win for Glacier Real Estate Finance, it's a win for Shemiran Trade Development, and it's a win for the city," Guenther states. "With this project, we're helping preserve a part of history while providing a vibrant new option for people visiting downtown Seattle."
About Erich Guenther and Glacier Real Estate Finance:
Erich Guenther is a Principal at Glacier Real Estate Finance, a leading commercial mortgage banking firm in the Northwest. Since 1976, Glacier has provided real estate owners, investors and developers with solutions, completing over $4 billion in loan closings. Their wide range of lender relationships includes life insurance companies, banks, and various specialized lenders. These sources, coupled with in-depth knowledge of the real estate capital markets, allow them to access and structure the most competitive loan terms available for our borrower clients. Glacier is also a primary commercial loan servicer, managing a portfolio of $1.2B on behalf of their correspondent lenders.