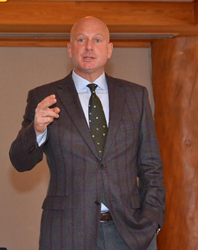 If we are successful, jobsite safety will be enhanced, accident and worker injuries or deaths will be avoided and insurance costs will be reduced
Hudson Valley, NY (PRWEB) March 26, 2015
While the majority of U.S. employers are not mandated by law to drug test employees, private companies are invoking their right to test for a wide variety of substances, particularly testing those who are involved in safety-sensitive work. A leading trade association and two major union locals took a big step in regulating these practices by formalizing efforts to launch a state-of-the-art testing program on March 23, 2015. The drug and alcohol program will create safe and productive work environments to protect both workers and the general public from the inherent risks associated with building and construction activities.
The substance-abuse testing program was negotiated and approved last year by two locals of the International Union of Operating Engineers, Local 137 of Westchester and Putnam Counties and Local 825 of Orange/Rockland/Northern New Jersey, as part of their collective bargaining agreements with employers in the region. The program, which conducts random and other types of testing of union members at their workplaces, was initiated on Oct. 1, 2014, in a "soft rollout" campaign involving mobile testing units throughout the jurisdictions of the two local unions.
The program was formally introduced at a morning seminar for all employers of Local 137 and its 825 members at the Bear Mountain Inn, Bear Mountain, NY. Led by specialists in the field, seminar topics included: Maintenance of Random Test Pools, Onsite/Offsite Testing, Supervisor Reasonable Suspicion Training, 24/7 Testing Capability, Secure Online Results, Federal Certified Labs, and the introduction of Certified Medical Review Officers (MRO) and Testing Technicians.
"If we are successful, jobsite safety will be enhanced, accident and worker injuries or deaths will be avoided and insurance costs will be reduced," said Jeff Loughlin, business manager of L.U. 137, headquartered in Briarcliff Manor, NY. "It's a win-win for all involved – labor, management, project owners and the general public."
In a unified call for full industry participation and cooperation to administer the program, Mr. Loughlin was joined by Greg Lalevee, business manager for L.U. 825 of Springfield, NJ, and Ross J. Pepe, president of the Construction Industry Council of Westchester & Hudson Valley, Inc., Tarrytown, NY.
The construction leaders also announced that Clarity Testing Services, Inc. of Tarrytown, NY, has been selected as the administrator of the program. Clarity Testing Service employs certified medical review officers (MRO), breath alcohol technicians and specimen collectors using a federally certified lab to achieve the highest quality testing results and maintain program integrity.
"Clarity Testing Services will also conduct urine drug test collection and breath alcohol tests based on the procedures that are the standard for all workplace drug testing programs," said Jeffrey Altholz, M.D., president and founder of the company.
The extended panel testing performed in this program will utilize federally certified laboratories under Substance Abuse and Mental Health Services Administration (SAMHSA), which is part of the U.S. Department of Health and Human Services. The program will mirror much of the federal DOT process and procedures for workplace testing enacted in 1995. The DOT testing programs cover more than 10,000,000 employees in the U.S. and have been successfully defended by employers for many years so utilizing these procedures reduces employer risk and adverse litigation.
In unionized workforces, the implementation of testing programs must be negotiated. Even when testing is required by Federal regulations, certain aspects of how the policy is implemented must be agreed upon through collective bargaining. The current law in the private sector generally permits non-union companies to require applicants or employees to take drug tests. All employers should consult with legal advisors to ensure that they comply with any applicable state or local laws.
For more information regarding this program, contact Jeffrey Altholz, M.D., of Clarity Testing Services at (914)-593-0300. Dr. Altholz is a certified-DOT MRO and certified DOT Medical Examiner (NRCME). Information is also available at the company's website, http://www.claritytesting.com.