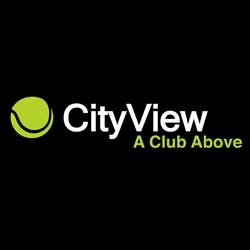 Members feel more connected to each other as a result of this personal spotlight feature. It's also just great to keep everyone updated about upcoming events.
Long Island City, NY (PRWEB) March 25, 2015
CityView Racquet Club, based in Long Island City, NY, and catering to the New York City area, is proud to feature member and tennis and squash club founding member Vinayak Singh in its monthly newsletter for March. Singh was featured in the club's Har-Truth newsletter, which was sent to members the week of March 16, 2015.
The Har-Truth is a newsletter that goes out to CityView Racquet Club's tennis community. There are two other sections that are published monthly as well: a squash newsletter and a social newsletter, the latter of which includes updates of what club members are doing.
CityView Racquet Club has been sending newsletters out for the past couple of years, but just last year they decided to split it up into three sections to better cater towards different sports niches and interests within the club.
For this particular newsletter on the club's tennis program, Singh was a natural choice, according to tennis co-director Joe Perez.
"I always look for people who have interesting stories and who have a passion for tennis," said Perez, "and it is even better if they are one of our founding members. Singh has a prominent name in the club and has been very successful here, meaning he was naturally one of our top candidates for the newsletter this month."
Singh has been a member of the tennis and squash club since CityView Racquet Club was established about seven years ago. A successful college tennis player, Singh is now a successful businessman with four children and a wonderful wife -- all of whom play tennis regularly.
Singh has been a finalist in the last two club championships and is always on the court taking lessons with Perez.
"Singh is very focused and hardworking," Perez said of this star player. "He gives me 110% all the time and genuinely enjoys playing the game. He is physically in tip-top shape and is always into staying fit and healthy."
Tennis has been a constant in Singh's life, even while being uprooted multiple times growing up. He has lived in Malaysia, Sweden, India, and the U.S. -- but the constant was always that he had a tennis racquet, which helped him easily meet people. "Sports is the universal language of the world," noted Singh, based on his experiences.
Singh was not originally interested in pursuing a college degree, or a career in tennis. In high school, however, he met a coach who mentored him and convinced him to go to college, play for the college tennis team and join tennis clubs later on; Singh credits this mentor with helping him to succeed in business later in life, as well.
"Tennis has set the way of how I conduct myself in the business world. I've learned to take a loss in stride; instead, it becomes just a setback, an opportunity to improve and learn from mistakes. This can easily be applied to any business situation," explained Singh.
According to Perez, CityView Racquet Club wants the rest of the members to know Singh's story and share his continuing passion for the sport. So far this newsletter has been extremely well received by the club's community.
In addition to Singh's story and others like it, the newsletter always features a monthly calendar of tennis events, including competitions, social tennis member gatherings and lessons.
"The newsletter always makes the tennis players here feel more like a community," Perez commented. "Members feel more connected to each other as a result of this personal spotlight feature. It's also just great to keep everyone updated about upcoming events."
About CityView Racquet Club
CityView Racquet Club offers top services to its members. A private facility, CityView Racquet Club is comprised of over 80,000 square feet, and uses state-of-the-art fitness equipment. To learn more, visit http://www.cityviewracquet.com