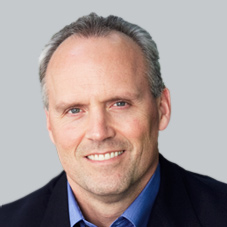 Pat brings crucial experience and a unique set of skills to our leadership team.
Mountain View, CA (PRWEB) March 27, 2015
NetBase, the enterprise-scale social media analytics company, has named Pat Williams its new chief revenue officer (CRO). In this role, Williams is responsible for driving better integration and alignment between all revenue-related functions for NetBase, including sales, customer support, pricing and revenue management, working in close partnership with the marketing team.
Prior to joining NetBase, Williams was executive vice president of worldwide sales and account management at Evolv, a big data, predictive analytics company focused on workforce performance. Williams has more than 15 years of experience building and leading high-performing sales teams globally for both startup and large-scale organizations across enterprise, mid-market and SMB market segments, including direct and channel sales models.
"Pat brings crucial experience and a unique set of skills to our leadership team," said Peter Caswell, chief executive officer at NetBase. "From working as a top sales executive at one of the largest technology and consulting companies, to building results-driven sales teams at multiple global businesses, Pat is an expert at creating the necessary processes and strategy to drive year-over-year revenue growth."
Prior to Evolv, Inc., Williams served as the senior vice president and general manager of Vivisimo's (acquired by IBM) Enterprise Business Unit. He also held various executive sales positions at leading enterprise-level and private technology companies, including Sabrix, StarCite, Taleo, and 3Com.
"NetBase is a cutting-edge social analytics company delivering the market's most advanced solution that will continue to bring innovation to the industry," said Williams. "I look forward to driving revenue growth through NetBase's innovative technology and expanding its success globally.
Williams holds a Bachelor of Science in mechanical engineering from The University of Texas at Austin. He is a member of the board of directors for Professional Home Care Associates.
About NetBase
NetBase is the award-winning social analytics platform that global companies use to run brands, build businesses, and connect with consumers every second. Its platform processes millions of social media posts daily for actionable business insights for marketing, research, customer service, sales, PR, and product innovation. NetBase is a trusted partner to American Airlines, Arby's, Coca-Cola, Kenneth Cole, Ogilvy, T-Mobile, Universal Music Group, Walmart, and YUM! Brands. Learn more at http://www.netbase.com or @NetBase. See your brand's social movement in real-time with NetBase LIVE Pulse™.