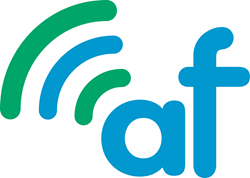 "I use Autoforward to monitor my kids, as well as my employees. I really like its capability to retrieve all texts from the target phone. This is certainly a great feature if you ever need phone tracking software."
Port Jefferson Station, NY (PRWEB) March 26, 2015
Autoforward is now the only cell phone spy application in the market that supports the recently released Android 5.0 Lollipop update. A highly popular app for spying on mobile devices, Autoforward has recently announced this key update. Autoforward is already an established phone tracking technology that has been used to gain access to all activities taking place in a remote mobile device. "
Android 5.0 Lollipop is the latest version of Google's Android mobile operating system. This update has brought about several advanced features and functionalities including an ambitious material design, improved notifications, enhanced security, new messenger app, device sharing, battery saver, and much more. By becoming compatible with Android 5.0 Lollipop, Autoforward has taken a firm step towards enhancing the user experience of their rapidly expanding pool of customers.
Announcing this key update, a senior official from Autoforward said, "At Autoforward, we are always committed to offering superior functionality to ensure your satisfaction. By becoming compatible with Android 5.0 Lollipop, we are expecting to provide much more to all our users."
The success of Autoforward as a cell phone monitor software can be attributed to its excellent features and user-friendly nature. It functions as a Master Mobile App, and uploads all information retrieved from the target device to its server. This program can also be used when the user doesn't have access to the target device. As a result, Autoforward is considered to be highly reliable for covert cell phone monitoring.
A large segment of Autoforward users comprises of parents troubled with their children's mobile usage habit. Using this tracking program, many of these users have been able to protect their young ones from the dangers of indiscriminate use of mobile phones. Similarly, Autoforward has also been used by businesses to minimize and eliminate inappropriate use of a company mobile phone, and protect the loss of sensitive company information.
About Autoforward: Autoforward is a recently developed technology that allows users to remotely monitor the usage pattern of target cell phones from their cell phone, computer, or tablet. Autoforward can be used on the go because it functions as an application. Users of this technology can access lost and old messages, phone calls, GPS, Twitter, Facebook, and much more.
MEDIA CONTACT
Lyn Hastings
Port Jefferson Station, NY, 11727
631-517-9114
info(at)auto-forward(dot)com
http://www.auto-forward.com/