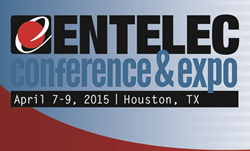 (PRWEB) March 26, 2015
Activu Corporation will demonstrate its proven approach to control room video wall visualization, event-based visualization and collaboration solutions for mission critical oil & gas and energy operations in Booth 851 at the Annual ENTELEC Spring Conference. The world's leading conference for communications and control technologies in the energy industries, the ENTELEC Spring Conference will take place April 7-9 at the George R. Brown Convention Center in Houston, Texas.
A pioneering innovator in the development of IP-networked, software-based collaborative visualization systems, Activu designs, builds, installs and supports visualization and collaboration systems used in petroleum, pipeline, natural gas and electric utility control rooms. Activu's sole focus: enabling organizations to make timely, accurate and effective decisions whether they are in the control room, out in the field or at another organizational location.
The need to easily share information throughout an organization is paramount to effective communications and true situational awareness. With Activu's software, operators can dynamically display and distribute visual information from business applications on command center video display walls, on mobile screens, at local sites, between sites and in the field. These dynamic visuals, alongside video feeds from security cameras, weather monitors and news feeds, result in a common operating picture and significantly improve situational awareness, mission-critical decision making and response levels.
Attendees at the show will have an opportunity to preview a live interactive demonstration of Activu's capabilities including information sharing, collaboration and mobile applications.
About Activu
More than video wall systems, Activu delivers scalable, network-based visualization solutions that provide situational awareness and collaboration to support informed decision-making and improved operations in the control room and throughout the organization. By delivering information when and where it is needed, Activu allows users to manage visual information across the organization, whether it is on a control room video wall, conference room display, user desktop or a mobile device. Activu's secure, software-based systems are flexible, tailored to the unique needs of the organization and fully-integrated with existing infrastructure and network.