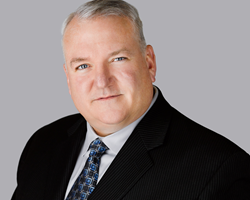 Expanding KMB's IT services to include technology needs assessments, cyber security, disaster recovery & business continuity planning and fractional CTO services.
Wall, NJ & Plano, TX (PRWEB) April 01, 2015
KMB Design Group LLC, a prominent national engineering firm, announced that Rick Staples has been named vice president, IT services, and will head the firm's branch office in Plano, Texas.
"We are excited to launch our new IT services division under the leadership of Rick Staples," said Stephen A. Bray, P.E., president and COO of KMB Design Group. "Rick's extensive experience in multiple industries provides him with the ability to quickly understand a customer's needs in order to arrive at the most successful solution for their unique circumstances."
KMB was started originally as a northeast telecommunications engineering firm and has developed into a national firm that also provides solar engineering and MEP engineering services. "This new IT services division is the next step in our strategic plan to diversify our portfolio; and the location of this branch within the growing economy of Plano will allow us to better serve our new and existing client base," Bray said.
Staples, who resides in North Texas will head up the firm's Plano office with the primary focus of expanding KMB's IT services, which includes technology needs assessments, cyber security, disaster recovery & business continuity planning, and fractional CTO services.
"I'm pleased to be joining a premier organization like KMB," Staples said. "The firm has an exceptional reputation in engineering and telecom services and I am excited to be a part of adding IT services to its portfolio."
Staples, who holds an undergraduate degree from The University of North Texas will be graduating with his MBA from Southern Methodist University next month and has over 25 years of IT experience in Financial, Manufacturing, Retail, and Distribution environments. He has designed, installed, and managed systems domestically and abroad including United Kingdom, China, Hong Kong, Taipei, and Mexico.
About KMB Design Group
KMB Design Group is licensed in 49 states and is a leading telecommunications, IT services, MEP, and solar engineering firm with locations in the New York, Dallas, Orlando, San Francisco and Chicago metropolitan areas. KMB provides a full range of offerings including structural, mechanical, electrical, solar, civil engineering and design / build services. More information is available at http://www.kmbdg.com