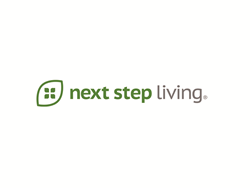 Our partnership with Lincoln-Sudbury helps to create a new generation of practivists that have a powerful voice in their community to aid the fight against climate change
Boston, MA (PRWEB) March 26, 2015
Next Step Living, the Northeast's leading provider of home energy solutions, is pleased to announce that its partner Lincoln-Sudbury Regional High School has won the 2014 President's Environmental Youth Award (PEYA), EPA Region 1. The award can be attributed in part to its Next Step Living-sponsored SEED program that saved Lincoln-Sudbury families an estimated $22,246 on their utility bills and reduced their carbon footprint by 70 metric tons, the equivalent of taking 15 fossil fuel-burning cars off the road.
The SEED (Sustainable Energy Education Drive) program is sponsored by Next Step Living in more than a dozen school districts to help students raise funds for sustainable school initiatives. Schools receive contributions from Next Step Living when families take action towards adopting energy-saving solutions for their home, such as rooftop solar, high-efficiency windows or home energy assessments. Participating families can save money on their utility bills and lower their carbon footprint, while raising money for a local school.
The Lincoln-Sudbury Regional High School program "was outstanding as a student created and managed environmental stewardship project that would have long term impacts on future students," the award evaluators wrote. "Using the energy audits as a fundraiser, while raising the awareness of other citizens on energy use, was very creative and fitting."
"Our partnership with Lincoln-Sudbury helps to create a new generation of practivists that have a powerful voice in their community to aid the fight against climate change," says Next Step Living Vice President of Outreach Programs Gabe Shapiro. "We've proven that even though families want to lower their carbon footprint, it often takes someone in the community introducing them to a tangible first step, like getting a home energy assessment, to drive action. Initiatives like the SEED program at Lincoln-Sudbury show how our youth holds the key to a more sustainable future."
The school launched its SEED program last March with a presentation by Alliance for Climate Education (ACE), which is an award-winning national leader in high school climate science education. Through the Next Step Living and ACE partnership, Next Step Living has been able to implement a SEED program in several schools in 2014. Through the program, students sign up to be a SEED volunteer and begin educating their neighbors, friends and family on how to fight climate change with home energy-saving solutions, such as the ones offered by Next Step Living. In addition to the utility bill reductions for families, the students raised $1,845 for water bottle refilling stations at the school, which will help eliminate more plastic bottle waste. The PEYA award will be presented at the 2015 Environmental Merit Awards on Wednesday, April 22 at Faneuil Hall in Boston – another way to celebrate Earth Day, also April 22.
"Next Step Living has done a huge amount to make sure SEED events are successful," says Daniel Lewis, advisor to the student environmental group. "They've made it easy for us to participate, and they've shared a lot of their knowledge with students."
Lincoln-Sudbury has been creative in finding opportunities to reach out to particular populations within the town, including the students' own parents. "In the spring, we had a college fair here on a Saturday, with 50 colleges tabling, and our SEED students spoke with parents about getting a home energy assessment," says Eleanor Burke, assistant principal.
Burke and Lewis even had assessments performed on their own homes. Says Lewis: "My experience has been really positive." During Lewis' home energy assessment through the school's SEED program, his energy advisor recommended wall insulation, and Next Step Living performed the work.
Other high schools participating in the SEED program supported by Next Step Living include Triton, Whitman-Hansen, Newburyport, Andover, Boston Latin, Malden, Medford, Southeastern Regional Vocational Technical, Manchester Essex Regional, Dartmouth, and Sharon.
About Next Step Living
One of the fastest-growing companies in the country, Next Step Living® is the leading provider of whole-home energy solutions in the Northeast. In 2014, Next Step Living continued its triple bottom line focus with an expansion into the commercial sector when it became the exclusive provider of EcoThermal Filter Systems, an innovative energy-saving product for commercial kitchens. Headquartered in Boston's Innovation District, Next Step Living makes it easy and affordable for people to have a low environmental impact, at home and at work. Next Step Living partners with more than 400 municipalities, civic organizations, leading corporations and utility companies to deliver energy-efficient and environmentally friendly solutions for better living. Please visit NextStepLiving.com for more information.