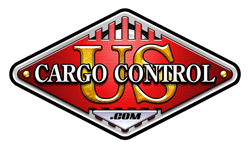 Urbana, IA (PRWEB) March 26, 2015
E-commerce company US Cargo Control is now offering many of its products to customers in Canada via Amazon.ca.
The Iowa-based company launched nearly 2,000 products, including its popular lines of tie downs, rigging supplies, flatbed trailer products, and moving supplies earlier this month.
Amazon.ca is an affiliate of E-commerce giant Amazon.com, Inc., working with Canada Post to ensure orders are delivered quickly.
In addition to its own E-commerce website, USCargoControl.com, the company also sells hundreds of its products to US customers on Amazon.com. The expansion to the Canadian version of Amazon was an easy decision, according to US Cargo Control Merchandise Specialist Loraine Kelty.
"We knew the markets in Canada are essentially the same as the United States, so it was a natural place to go," Kelty said. "We are excited that our products are now more easily accessible to our customers in Canada."
Kelty says this is part of a larger effort to expand the company's inventory on third party sites, making more products available to more people.
Work is also in progress to offer orders through Fulfillment by Amazon (FBA), which means products are housed at Amazon's fulfillment centers, so products can be shipped out even faster.
"Once we expand to FBA, our Canadian customers will receive items even more quickly," Kelty added.
US Cargo Control has been working to make access easy for Canadian customers for some time. In 2013, the company rolled out its EZ Ship Canada program – offering an easy option for those purchasing from Canada. The program features an easy one-rate price structure with no hidden handling fees. Customs fees (duties, tariffs, and taxes) are already included in the shipping rate in the cart at checkout. This means a customer's order arrives at their door with no hidden charges.
"The EZ Ship Canada program has been a great way for us to reach our Canadian customers; we're excited to have an additional opportunity to serve them through Amazon.ca," said Kelty.
About US Cargo Control
US Cargo Control is a leader in cargo control industry, specializing in lifting slings, cargo control, rigging equipment and moving supplies. Focused on offering quality products, timely delivery, and an excellent customer experience, customers can purchase products on the company's website, USCargoControl.com, or by phone at 866-444-9990.