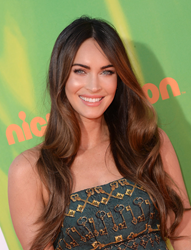 Atlanta, GA (PRWEB) March 26, 2015
Actors, models, singers, dancers and comedians have the exciting opportunity to audition for international non-profit organization, AMTC. Performers ranging from amateur to professional are invited to one of four auditions on Saturday, March 28 and Monday, March 30. Auditions are free of charge and are open to anyone ages four and up. Through prayerful consideration, the AMTC team offers callbacks to mission-minded performers, who possess a teachable spirit and have a desire to become positive role models in the mission field of entertainment.
Dallas (March 28)
AMTC Dallas
440 Parker Square Flower Mound, TX 75028
Seattle (March 28)
Sheraton Bellevue Hotel
100 112th Avenue NE Bellevue, WA 98004
Richmond (March 28)
Richmond Airport Hotel
5501 Eubank Road Sandston, VA 23150
Virginia Beach (March 30)
Virginia Beach Convention Center
1000 19th Street Virginia Beach, VA 23451
Recently, AMTC decided to step out in faith with a new 'Pay What You Pray' open-door policy for tuition. No performer who is called and qualified will be denied. If a performer auditions to join the program and receives a callback, AMTC advises prayer: to confirm God's call. The non-profit ministry will consider all prayerful pledges.
Included in AMTC SHINE Package:
SHINE Conference: Six-day Christ-focused Event; Perform in up to 20 showcases for 50-100 industry VIPs; Meet them 1-on-1.
SHINE Education: Over 40 VIP Seminars; Bridge Online Curriculum: Faith-Based: 7 Study Modules, 200+ Articles and Videos; Launch Training Weekends: 17-Hour Bootcamp Intensives. National-Level Photo Session: Pro Photography Team including Hair, Makeup, Styling, Editing.
Printed Marketing Materials: Headshots or Promos.
Observer Pass: Your supporters, with you for 6 days, all showcases and seminars.
Awards Banquet: Formal dinner with honors & shows.
Wrap Party: Fellowship and fun.
Scholarship Opportunities: $400,000 in scholarships per event to top talent training schools & universities.
AMTCCasting.com: Membership to Exclusive Christian Casting Site for 1 Year.
Fellowship: Unite with a Worldwide Network of Christian Performers.
AMTC Advice Team: Follow-Up Post-SHINE, ongoing; grad meetings.
VIP workshops: Reunite and Continue to Learn.
AMTC has been the starting point for hundreds of successful artists and grads, such as Megan Fox, Stephen 'tWitch' Boss and Mary Charles Jones. For more information, please visit http://www.amtcworld.org.