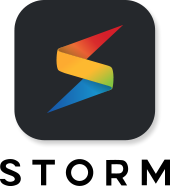 (PRWEB) March 26, 2015
"Storm by Weather Underground" was featured on NewsWatch as part of its monthly AppWatch, which features the latest and coolest mobile applications on the iOS, Android, and Windows markets. Andrew Tropeano, a mobile technology expert and host of NewsWatch, conducted the app review and shared with viewers the latest, most advanced storm tracking app that includes NWS, precipitation, and lightning push alerts for iOS devices.
Severe weather season is around the corner and that means that people are going to be checking the weather on their phones more than ever. Some people check the weather to simply plan their outfit, while others require more in-depth weather information, either because their livelihood depends on it, they live in areas affected by severe weather or weather simply fascinates them.
To ensure iOS users have access to the most comprehensive weather information possible, the worldwide weather service, Weather Underground, has recently launched the ultimate storm tracking application. It's called Storm and it's free to download in the App Store on iPhone or iPad. With the Storm App, users will be equipped with the most advanced storm tracking tools and severe weather alerts.
Unlike other weather apps out there, Storm provides high-definition radar and the ability to toggle between past or future radar and near real-time single site sweeping radar. Within the full-screen interactive map, users can view jet stream winds, fronts, tropical storm data, severe weather alerts, current conditions and more. In addition to sophisticated storm tracking tools, users can access the latest information on severe weather within a 30-mile radius via push notifications or in-app alerts. It's a very powerful and in depth storm tracking app that will benefit anyone interested in severe weather.
To learn more, visit http://www.weatherunderground.com/storm today.
About NewsWatch
NewsWatch is a weekly 30-minute consumer oriented television show that airs on the History Channel, FYI Network, and ION Network. NewsWatch regularly features top technology products and services, mobile applications for iOS, Android, and Windows devices, unique and beautiful travel destinations around the world, health and medical tips, and entertainment interviews on the show. NewsWatch airs on the History Channel at 6:00 – 6:30 AM ET/PT and on the FYI Network from 7:00 – 7:30 AM ET. NewsWatch is located in the greater Washington, DC area and has been on the air for over 25 years. For more information or to watch the most recent episode, visit http://newswatchtv.com/appwatch.html.
About Weather Underground
Founded in 1995 as the first online weather service, Weather Underground supplies weather data solutions to the many of the leading media companies and millions of users across the globe through their mobile apps and website wunderground.com. With over 100,000 personal weather stations worldwide, Weather Underground is able to provide meaningful and reliable weather data to people in real-time. Weather Underground is part of The Weather Company and is based in San Francisco, California.