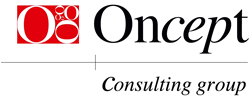 "Oncept's services will be crucial to leading corporations looking to optimize their operational costs with telecom infrastructure improvements."
Palo Alto, CA (PRWEB) March 26, 2015
Oncept, a provider of strategic telecom advisory services, today announced yet another premier partner in NEC Corporation, a leader in the integration of IT and network technologies, to continue to provide comprehensive architectural assessments and unparalleled cost reductions that their Fortune 100 customers have enjoyed in North America and Europe.
With ongoing pressure to do more with less, Oncept continues to demonstrate its unique ability to assess an organization's current telecom expenditure and help them achieve more value for their spend. Oncept has the ability to stay on top of the most accurate world-wide pricing and architectural trends.
"Providing equivalent value while reducing cost and improving flexibility is paramount," stated JP Crametz Principal and Founder of Oncept. "Oncept's suite of service offerings is used by some of the leading organizations worldwide, achieving improved and extensible architectures with savings ranging from 15% to 50%." stated JP Crametz, Principal and Founder at Oncept.
After having evaluated Oncept's capabilities, Osamu Noda, General Manager with the Enterprise Networks Division at NEC Corporation said, "Oncept's services will be crucial to leading corporations looking to optimize their operational costs with telecom infrastructure improvements."
About Oncept
Founded in 1999, the Oncept Consulting Group is a strategic advisory services firm located in Palo Alto, CA. Oncept uses advanced mathematical modeling and quantitative analysis to help organizations make highly informed decisions when it comes to risk assessment, architectural optimization and cost savings across all aspects of telecom infrastructure. Oncept has built an impressive list of Fortune 100 clients who rely on our consultations to play a key role in identifying, defining and resolving their most critical and cost-sensitive issues. http://www.oncept.net/home/
About NEC
NEC Corporation is a leader in the integration of IT and network technologies that benefit businesses and people around the world. By providing a combination of products and solutions that cross utilize the company's experience and global resources, NEC's advanced technologies meet the complex and ever-changing needs of its customers. NEC brings more than 100 years of expertise in technological innovation to empower people, businesses and society. For more information, visit NEC at http://www.nec.com.