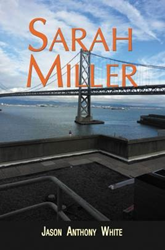 "We are pleased to announce the release of this edgy, contemporary romance novel that breaks all the rules." - Robert Fletcher, CEO of Strategic Book Publishing and Rights Agency
(PRWEB) March 26, 2015
When a young man believes he's met his soul mate, he soon comes to believe she has a troubled past, one that could affect their relationship in a big way.
Regardless, he follows his heart to experience the best relationship of his life. After he finally figures out the woman's past, he decides to enjoy the adventure anyway. Realizing that this is the most important moment of his life, he's willing to accept whatever happens next. But the soul mate he's found has become jealous, causing her to also make a big decision.
This evocative story is a reminder that loves comes in many forms. "Sarah Miller" crosses boundaries as well as genres. And although the novel is loaded with action, suspense, and erotic sex, it still brings out the humor inherent in any loving relationship. Sarah Miller is both funny and sexy. What more could a reader want?
"We are pleased to announce the release of this edgy, contemporary romance novel that breaks all the rules," said Robert Fletcher, CEO of Strategic Book Publishing and Rights Agency.
Watch the video at: https://www.youtube.com/watch?v=9KJKX3EXxtQ&feature=youtu.be
About the Author: Jason Anthony White was born in St. Louis and moved as a teenager to San Francisco. "I love San Francisco because everyone here is approachable. You can talk to them, ask questions, and get ideas or character development." He has several other books in the works.
SARAH MILLER (ISBN: 978-1-62857-723-5) is now available for $12.95 and can be ordered through the publisher's website:
http://sbprabooks.com/JasonAnthonyWhite or at Amazon, Barnes and Noble and other online book sellers.
WHOLESALERS: This book is distributed by Ingram Books and other wholesale distributors. Contact your representative with the ISBN for purchase. Wholesale purchase for retailers, universities, libraries, and other organizations is also available through the publisher; please email bookorder@sbpra.net.