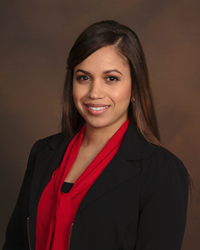 Berkshire Hathaway HomeServices PenFed Realty is doing a great thing by providing this opportunity to veterans and military spouses.
COLUMBIA, Md. (PRWEB) March 26, 2015
It was announced today that Katherinne Nieves joined Berkshire Hathaway HomeServices PenFed Realty. Katherinne received the real estate company's REAL HEROES scholarship to launch her new career and nurture her passion to help her clients realize the American Dream.
The REAL HEROES Program is a career initiative designed to provide post-military employment options for service members and their spouses. With very few exceptions, REAL HEROES covers all costs associated with obtaining a real estate license and puts participants on track to pursue careers as Berkshire Hathaway HomeServices PenFed Realty real estate professionals.
"I feel honored as a military spouse to be able to benefit from the REAL HEROES scholarship program. It has made it possible for me to join the real estate world. Once I heard about the REAL HEROES scholarship, it gave me the motivation I needed to start a new career and build my own business. Berkshire Hathaway HomeServices PenFed Realty is doing a great thing by providing this opportunity to veterans and military spouses," said Katherinne Nieves with Berkshire Hathaway HomeServices PenFed Realty.
"Katherinne has already assisted one military family with their first home purchase and she is quickly becoming a resource to the extended Fort Meade family, as well as serving the greater community around her," said Chris Constantine, branch manager with Berkshire Hathaway HomeServices PenFed Realty's Howard County office.
Katherinne's career began in retail and customer service at the age of 16. Her prior sales experience in retail and management instilled invaluable traits; building a solid foundation to pursue her real estate career. Her success stems from her passion to learn about her customers and ultimately equip them with the best resources to help them reach their goals.
Katherinne understands the stress of relocation and the process of home buying and renting. Born in the Dominican Republic and raised in Massachusetts, she is bilingual and multicultural. A proud military spouse of six years, Katherinne and Kris have lived in South Korea and managed multiple deployments. They have lived in Maryland since 2010, renting until they invested in their first home in 2012. The frequent moves sparked her interest in the real estate market and ultimately led her to pursue a career as a REALTOR®. She invites home sellers, buyers, and renters to learn more about how she can help them achieve the American dream.
To contact Katherinne direct, call 413-309-6373, email Katherinne.Nieves@penfedrealty.com, or visit KatherinneNieves.PenFedRealty.com to search for properties.
To find out more about Berkshire Hathaway HomeServices PenFed Realty, please visit http://www.PenFedRealty.com.
About Berkshire Hathaway HomeServices PenFed Realty
PenFed Realty, wholly owned by PenFed (Pentagon Federal Credit Union), is a full-service real estate company with an annual sales volume over $2.8 billion. More than 1,700 top-notch sales professionals work out of PenFed Realty's 50+ offices to provide complete real estate services nationwide.
PenFed Realty is an independently owned and operated franchisee of BHH Affiliates, LLC. Berkshire Hathaway HomeServices and the Berkshire Hathaway HomeServices symbol are registered service marks of HomeServices of America, Inc.
Berkshire Hathaway HomeServices, based in Irvine, CA, is a real estate brokerage network built for a new era in residential real estate. The network, among the few organizations entrusted to use the world-renowned Berkshire Hathaway name, brings to the real estate market a definitive mark of trust, integrity, stability and longevity. Berkshire Hathaway HomeServices in early 2014 was named "Real Estate Agency Brand of the Year" by consumers in the 26th annual Harris Poll EquiTrend® study of the largest real estate networks. Visit http://www.berkshirehathawayhs.com.
Irvine, CA-based HSF Affiliates LLC operates Berkshire Hathaway HomeServices, Prudential Real Estate and Real Living Real Estate franchise networks. The company is a joint venture of which HomeServices of America, Inc., the Nation's second-largest, full-service residential brokerage firm, is a majority owner. HomeServices of America is an affiliate of world-renowned Berkshire Hathaway Inc.