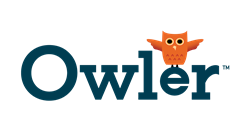 Owler dishes up critical competitor intelligence the way you want it – visually, easily digestible, at a glance
San Mateo, CA (PRWEB) March 26, 2015
Owler, the online and mobile source of free business competitor information, today announced the launch of Owler Competitive Intelligence Reports. The Owler Competitive Intelligence Reports give members critical information about how their company stacks up against competitors in a series of 12 reports released over the course of a quarter. The reports – delivered straight to each Owler member's email box -- give up to the minute actionable information using competitor leaderboards and graphs to show trends over time. The current offering includes the following:

CEO Faceoff: A comparison of the CEOs in your competitive set, ranked by approval ratings on Owler.
Press Mentions: An evaluation of press coverage of your competitors, plus their most recent articles.
The Bloggiest: Rankings of the blogs posted by your competitors, and a listing of the topics your competitive set is discussing.
The Financial Landscape: Revenue and headcount comparisons of your company against your competitors.
Social Stats: A deep look into how your company's social media is performing against your competitors.
Your Competitor Landscape: A round-up of all your competitors, highlighting ranking changes and new additions to the field during the last quarter, as well as big-picture view of who you should be tracking.
"Everyone knows that the only way to win at business is to outsmart the competition, but it has become almost impossible to keep up – much less ahead -- until now," said Jim Fowler, Owler CEO. "Now Owler is providing a powerful new set of personalized competitor intelligence offerings, with Owler Competitive Intelligence Reports being the newest addition to our line-up. With these reports Owler helps you nail your competitors: who they are and how they are competing with you both strategically and on a daily tactical basis so you can easily outsmart them. Anyone responsible for company success can't afford to go even one day without Owler."
"I use Owler to follow my competitors' activity," said David Bailey, CEO and Co-Founder of 3 Kinds of Ice, a service that helps you uncover the most remarkable experiences in your city. "I love it because it bubbles up competitors that I didn't even know I had. It's a great tool; looks after my competitive landscape so I don't have to."
"Owler helps my team track competitors and clients, saving me what I need most - time," said Russell Glass, CEO Bizo, the business marketing company LinkedIn acquired for $175M.
Owler Competitive Intelligence Reports are a game changer for anyone responsible for company success, particularly executives and professionals, marketing and communications and sales professionals. Owler dishes up critical competitor intelligence the way you want it – visually, easily digestible, at a glance. It helps you nail your competition with:

Up to the minute intelligence on who competes with you – and how
Daily intelligence updates on the competitors you care about
Top company and financial news, leadership change, competitor rankings
A series of Quarterly Reports that give you an inside look at what your competitors are doing and what they plan to do next
ABOUT OWLER
Owler, the online and mobile source of free business information, gives members just what they want and doesn't bog them down in what they don't want, putting its members right in the middle of their competitive environment. The company was started by serial entrepreneur and crowdsourcing pioneer Jim Fowler, who sold Jigsaw to Salesforce in 2010 at $175 million. The company is backed by Norwest Venture Partners and Trinity Ventures.