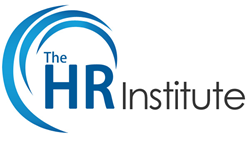 If written properly, handbooks are a valuable tool in the workplace. Governmental agencies, courts and juries look to handbooks to determine your policies and whether you have been fair to your employees. ~ Susan Fahey Desmond
Durham, NC (PRWEB) March 30, 2015
Recently, AudioSolutionz, the country's leading business-training platform for professionals, launched TheHRInstitute.com, a comprehensive, easy-to-use online platform for HR professionals. AudioSolutionz provides training webinars, conferences, DVDs, PDF transcripts and other knowledge solutions to professionals in more than 12 industries in the U.S. The company has a large pool of experts in Human Resource & Payroll and wants to leverage its expertise by providing online resources, tools and products to HR professionals, helping them save time and money.
For instance, the HR Institute's State Law Library covers some important labor law and clauses of various U.S. states that are a must-know for employers and human resource professionals. It also contains expert-designed checklists for various HR functions—from employee hiring to termination—allowing users to avoid legal pitfalls and ensuring easy federal and state law compliance. Additionally, The HR Institute features forms and policies to help employers create effective and compliant employee handbooks and organizational policies.
Other smart tools that the TheHRInstitute.com offers HR professionals are the online salary comparison tool and the state law comparison tool, both a boon for the human resource department, especially if they work in a multistate organization. The HR Institute provides annual subscription on individual tools and products. It also provides full access packages where subscribers can get access to all its tool and products. Presently, the company is offering a free 14-day trial offer so that users can test the tools, products and services before deciding to go for paid subscription.
For more information visit: https://www.thehrinstitute.com/
About AudioSolutionz
AudioSolutionz.com is the country's leading source of business-enhancing information. It has been providing business professionals with high-quality and informative audio conferences, webinars, DVDs and transcripts for more than a decade. Till date over 15,000 professionals have put their trust in its training sessions and acquired critical industry knowledge and skills directly from industry experts. AudioSolutionz has a panel of nationally recognized experts in HR & Payroll and have helped thousands of organizations achieve human resource excellence and compliance.
About The HR Institute
The HR Institute is a knowledge and training platform for human resource professionals. It provides the HR community with the tools to ensure best practices and excellence in human resource and payroll. It is a comprehensive, easy-to-use online platform that provides human resource professionals with the resources, tools and products for smooth functioning and compliance.