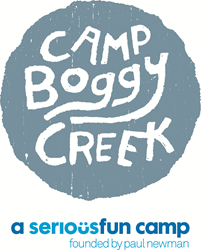 Eustis, Florida (PRWEB) March 27, 2015
Undergraduates and alumni members of Phi Kappa Tau Fraternity from around the country will gather on Saturday, March 28 at Camp Boggy Creek to help prepare camp for its spring and summer programs. For two and a half days, Phi Kappa Tau brothers will volunteer their time building, painting, and cleaning in preparation for arrival of children for summer camp.
Since 1995, Phi Kappa Tau has adopted SeriousFun Children's Network, of which Camp Boggy Creek is a member organization, as its national charity partner. Inspired by actor, philanthropist, SeriousFun founder and Phi Kappa Tau alumnus Paul Newman (Ohio Univ. 1943), chapters around the country raise money and awareness and volunteering their time to ensure that children can attend camp free of charge. The National Community Service Event helps create an emotional connection to camp that will inspire fraternity members to share the message and experience of camp with their local chapters and communities. As a national organization, Phi Kappa Tau contributes more than $100,000 to SeriousFun Camps every year.
About Camp Boggy Creek
Founded in 1996, Camp Boggy Creek is a year-round medical camp for children with serious illnesses. Co-founded by actor/philanthropist Paul Newman and General H. Norman Schwarzkopf, the camp offers week-long summer sessions and family retreat weekends at no cost to the children or families. Located in Eustis, Florida, the 232-acre nonprofit serves children ages 7–16 that have been diagnosed with chronic or life-threatening conditions. The camp is entirely funded by generous donations from individuals, corporations, foundations and healthcare partners. Camp Boggy Creek is a proud member of SeriousFun Children's Network. Learn more by visiting campboggycreek.org.