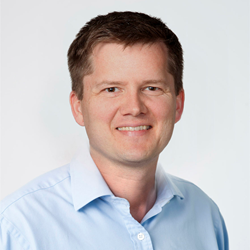 After working with Paradigm in a strategic growth advisory role, I am delighted for the shareholders that it has culminated in this transaction.
(PRWEB UK) 30 March 2015
Equiteq and 7 Mile Advisors are merger and acquisition specialists providing strategic advisory and M&A transaction services to the consulting and IT services sector. Equiteq was engaged by Paradigm in 2013 to help the shareholders achieve their equity growth and realization objectives. 7 Mile Advisors are an Equiteq alliance partner in North America and acted as lead advisor on the deal.
Canadian firm Paradigm has over 110 employees and provides information technology and business direction and solutions to government and private industry throughout North America.
Mark Hustak President and CEO of Paradigm said:
"We first met Equiteq several years ago when they advised us on our growth strategy, including developing our UVP and strategic client selling process. Their approach helped us de-risk and improve the equity value of our business so that when we made the decision to take Paradigm to market we were well prepared."
David Jorgenson, US Managing Director at Equiteq added:
"It is gratifying to see Paradigm and SEB come together. After working with Paradigm in a strategic growth advisory role for some time, we knew from the outset they were a quality firm and I am thoroughly delighted for the shareholders that it has culminated in this transaction."
Andy Johnston of 7 Mile Advisors said:
"After carefully evaluating compelling offers from some of the leading consulting firms in their space, the Partners at Paradigm decided that SEB presented the best fit both for their staff and their clients."
For more information and media enquiries, contact David Jorgenson at (212) 212 256-1120 extension 101, david.jorgenson(at)equiteq(dot)com.
About Equiteq
Equiteq is a consulting sector M&A specialist. We work with consulting firm shareholders, helping them to achieve their business objectives and exit strategies. Our services are designed to deliver great returns for our clients, by accelerating revenue, profit and equity value growth, and ultimately realizing that value in a trade sale or other type of liquidity event. If any of these objectives are on your agenda, then please contact us.
About Paradigm Consulting Group
Paradigm was incorporated in November 1990 and employs over 110 full-time professionals between their Regina and Winnipeg offices in Canada. They offer a wide range of IT and business consulting services such as project, program and portfolio management, business analysis and business process consulting to government and private industry.
About 7 Mile Advisors
7 Mile Advisors is a boutique investment bank which enables clients to increase and unlock enterprise value. 7 Mile serves clients worldwide by addressing the transactional and strategic opportunities faced by middle-market companies, boards, and financial sponsors. The firm provides customized mergers & acquisitions, private placement and restructuring services. All securities transactions are executed by 7M Securities, LLC, member FINRA / SIPC.