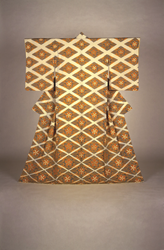 GRAND RAPIDS, Mich., (PRWEB) March 27, 2015
Frederik Meijer Gardens & Sculpture is pleased to present the spring phase of the Splendors of Shiga: Treasures from Japan exhibition. This major display, exclusive to Meijer Gardens, will re-open on March 28 and will feature more than 75 iconic works of art, most of which have never been seen outside of Japan.
Completely devoted to the themes of spring, this phase will feature a new array of screen and scroll paintings, meticulously crafted kimono, finely detailed Buddhist statuary, delicate porcelains and meaningful tea ceremony objects. These seasonal treasures will be on display through June 4. The final seasonal display will open June 10.
Resulting from the 40-year, sister-state cultural relationship between Michigan and the Shiga Prefecture, Splendors of Shiga: Treasures from Japan will be displayed in themes: Winter (January 30-March 22), Spring (March 28-June 4) and Summer & Fall (June 10-August 16). The exhibition will be temporarily closed March 23–27 and June 5–9 for changing of artifacts on display.
In addition, objects from the 8th century through the 20th century will be organized in one of several thematic areas: Devotional Treasures, The Landscape, Beauty in Daily Life, The Four Seasons and Ceremonial and Domestic Ceramics. The cross-integration of work allows for a more complete understanding of the foundations of Japanese art and its highly developed sense of aesthetic and integration into its culture.
The pieces featured in this exhibition are on loan from Shiga's three primary art organizations: Museum of Modern Art, Shiga; Museum of Shiga Prefectural Government, Biwako-Bunkakan; Shigaraki Ceramic Cultural Park, with important additional loans from the Binman-ji Temple, Daiko-ji Temple, Hando Shrine, Kannon-ji Temple, Museum of Omihachiman City, Saimyo Temple and private collections.
This exhibition is timed to anticipate and coincide with the opening of The Richard & Helen DeVos Japanese Garden on June 13.
Exhibition Programming
Lecture: Japanese Buddhism
Saturday, April 18, 2 p.m.
Fee: Included with admission
Dr. Stephen Covell from Western Michigan University will focus on Buddhism and material culture. What is the role of artwork in Japanese Buddhism? What does Buddhist material culture look like in contemporary Japan? Dr. Covell will address these topics and more in order to better understand the materials on display in the exhibition.
Lecture: Japanese Fashion—From the Dynastic Kimono to the Contemporary Runway
Tuesday, May 19, 7 p.m.
Fee: Included with admission
Traditional Japanese clothing dates back to the 14th and 15th centuries and followed strict guidelines. Even samurai military wear and common workers' garments reflected distinctive cultural ideas about how clothing should look and interact with the body. But these historical Japanese garments have also inspired recent high fashion designers like Issey Miyake and Rei Kawakubo who have borrowed from a revered sartorial Japanese past to revolutionize fashion today.
Splendors of Shiga: Treasures from Japan is made possible by: Japan Foundation, Botanic and Sculpture Societies of Frederik Meijer Gardens & Sculpture Park and Shiga Prefectural Government. Additional support comes from: Aquinas College, Grand Rapids Community College and Grand Rapids Sister Cities International.
# # #
Download high resolution images: https://www.dropbox.com/sh/2vjgqoc2qznokm9/AABhroT93rIBsXFvmrB3tqkAa?dl=0
About Shiga Prefecture
Celebrated for its natural attractions and historic cultural treasures, the Shiga Prefecture is located in central Japan. Known for its tradition and beauty, it is one of the most splendid regions of the storied, majestic island nation. Surrounded by mountains on all sides, the heart of the Shiga Prefecture is ancient Lake Biwa—the largest inland lake in Japan and the third oldest freshwater lake in the world. In former times, the region was known as "Ohmi" meaning "near to the lake."
The Sister-State relationship between the Shiga Prefecture and the State of Michigan is one of the oldest and most comprehensive cultural partnerships between Japan and the United States. Since it was initiated in 1968, countless cultural, educational and economic activities have been undertaken. Important exchanges with students, teachers, and professionals in a wide variety of industries have been conducted both across the Shiga Prefecture and State of Michigan. Without doubt, the comprehensive exhibition, Splendors of Shiga: Treasures from Japan represents a pinnacle of this important, nearly 50-year relationship.
About Frederik Meijer Gardens & Sculpture Park
One of the world's most significant botanic and sculpture experiences, Frederik Meijer Gardens & Sculpture Park serves nearly 600,000 visitors annually. Meijer Gardens was recently ranked in the top 100 most-visited art museums worldwide by Art Newspaper, the leading publication in global art news. The 159-acre grounds feature Michigan's largest tropical conservatory; one of the largest children's gardens in the country; arid and Victorian gardens with bronze sculptures by Degas and Rodin; a carnivorous plant house; outdoor gardens; and a 1900-seat outdoor amphitheater, featuring an eclectic mix of world-renowned musicians every summer. The internationally acclaimed Sculpture Park features a permanent collection including works by Rodin, Oldenburg, Moore, Serra, Bourgeois and Plensa, among others. Indoor galleries host changing sculpture exhibitions with recent exhibitions by Picasso, Degas, di Suvero, Borofsky, Calder and Dine. In June 2015, the 8–acre Richard & Helen DeVos Japanese Garden at Frederik Meijer Gardens & Sculpture Park will open. Created by renowned designer Hoichi Kurisu, the garden will also feature sculpture by Anish Kapoor, Zhang Huan and Guiseppe Penone, among others.