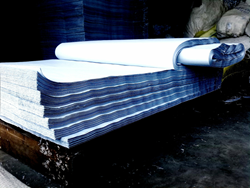 This application is a great example of the extraordinary value of employing ASP.NET web development tools - Lance Keene, Keene Systems
Plymouth, NH (PRWEB) March 26, 2015
A manufacturing company had identified that an inadequate CRM application was disrupting the flow of information from lead generation to comprehensive sales follow-up. Upon further analysis, it was discovered that the existing in-house system was 'home-grown' and not scaleable in any sense.
An ASP.NET web development application provided the answer by being able to use the existing data in the SQL database while providing a scalable, universally available CRM application that is capable of being easily upgraded going forward.
Taking this approach addressed the business need without disrupting ongoing enterprise IT operations.
"This application is a great example of the extraordinary value of employing ASP.NET web development tools to build and integrate the latest technology into a company's overall enterprise system," commented Lance Keene, founder and lead technologist for Keene Systems.
Visit the Keene Systems Blog to learn more how ASP.NET web development addresses manufacturing business problems.
Keene Systems is a recognized leader in custom ASP.NET web development services. For over 25 years, Keene Systems' highly skilled technology team has helped companies solve complex business problems with customized software applications that also take full advantage of best-in-class packaged components.
Other Topics of Interest
'Outsourcing our IT Needs: Is It Time?'
Keene Systems offers a tutorial on how to evaluate the value of outsourcing some or all of you IT needs.
http://www.keenesystems.com/Blog/TabId/248/ArtMID/1323/ArticleID/7/Outsourcing-Your-IT-Needs-Is-It-Time.aspx
'Outsourcing as a Solution for Overworked, Understaffed IT Departments.'
Keene Systems discusses the best process to evaluate when and how to best utilize Outsourced IT services to provide your company with optimal IT support. http://www.keenesystems.com/Blog/TabId/248/ArtMID/1323/ArticleID/12/Outsourcing-as-a-Solution-for-Overworked-Understaffed-IT-Departments.aspx
Keene Systems Founder Remembers Computer Science Legend: Grace Murray Hopper.
Lance Keene, Founder of Keene Systems recently issued a warm and informative blog about Grace Murray Hopper, a true pioneer in computer science. He recalls a lecture in 1981, in which she foretold the computer industry of today. http://www.keenesystems.com/Blog/TabId/248/ArtMID/1323/ArticleID/28/Meeting-a-Legend-in-Computer-Science-Grace-Murray-Hopper.aspx