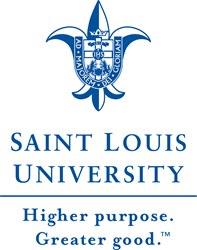 St. Louis, MO (PRWEB) March 26, 2015
Saint Louis University is focusing on growing its military enrollments by rolling out several new initiatives in 2015. These plans include a lower tuition rate, new online degree programs and credit for prior military training. The University is committed to providing a quality, SLU education in a flexible and convenient format to meet the particular needs of military service members and veterans who require a virtual learning environment. With online courses, service members can continue to earn their degree from Saint Louis University while stationed in another city or even deployed.
Lower Tuition
SLU recently approved an unprecedented reduced tuition rate of $400 per credit hour for active military and veterans using Tuition Assistance or GI Bill Benefits. This rate is offered for both new and current undergraduate students pursuing bachelor's degrees or certificates through the School for Professional Studies. This new tuition rate demonstrates the University's longstanding commitment towards honoring the men and women who serve our country.
New Programs
The School for Professional Studies has also launched a new Security & Strategic Intelligence (SSI) program. This innovative online program is available as a bachelor's degree, minor or standalone certificate and includes four concentrations that prepare students for careers in global corporate security, strategic intelligence, business continuity and law enforcement administration.
In addition, the University has formed a new partnership with Midwest Helicopter to offer courses that will prepare students to be complete the FAA helicopter flight certification. SLU is the only four-year Jesuit university to offer this program. Students can take these courses as an emphasis paired with any Bachelor's degree offered within the School for Professional Studies.
Credit for Prior Training
Saint Louis University has also put in place new policies to articulate prior learning through the American Council of Education (ACE) and the College-Level Examination Program (CLEP) to give students credit for military training and service—thus shortening their overall time to degree completion.
The University has been named a "Military Friendly School" by G.I. Jobs for the past six years. SLU is also a participant in the Yellow Ribbon Program and is ranked #20 on the list of "Best Colleges for Veterans" for National Universities by US News and World Report.
About Saint Louis University
Saint Louis University is a Catholic, Jesuit institution that values academic excellence, life-changing research, compassionate health care, and a strong commitment to faith and service. Founded in 1818, the University fosters the intellectual and character development of more than 13,000 students on two campuses in St. Louis and Madrid, Spain. Building on a legacy of nearly 200 years, Saint Louis University continues to move forward with an unwavering commitment to a higher purpose, a greater good.
About the School for Professional Studies
Classes in the School for Professional Studies are typically offered in accelerated eight-week sessions designed for busy adults. SLU for Busy Adults gives working professionals the opportunity to earn their degree with affordable tuition rates and flexible online and evening courses. In Saint Louis University's tradition of excellence, the School for Professional Studies caters to nontraditional students so they can pursue Bachelor's and Master's programs from a globally-recognized university.
For more information about SLU for Busy Adults, visit busyadults.slu.edu or call (314) 977-2330.
###