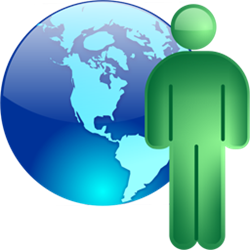 It's not just a great domain name, it's a global brand, making it a truly rare asset.
Boston, MA (PRWEB) March 30, 2015
Igloo.com, a leading broker of ultra premium domain names and websites announced today that Profile.com is now listed exclusively with their firm. Highly marketable, globally recognized, and easy to remember, Profile.com represents a unique opportunity for a new or established company to secure a rare asset and leverage it to launch their new business, product or campaign.
The word "profile" has transformed from merely "the side view of a head" to "a set of characteristics (usually online) helping others get to know who you are and what you like." Profiles are prominent across a variety of industries including, but not limited to, social media, business, online dating, financial aid, and even crime.
Dr.Phil McGraw, perhaps the most well-known mental health professionals in the world, and the host of the television show Dr. Phil, reminds viewers that if someone has an online profile they need to be aware that what they publish on the Internet for the world to see could end up sabotaging their future. What they may think is acceptable to post, at one point in their life, may not be acceptable to college recruiters, potential employers or even the police when it really matters. Dr. Phil says, "Even if you delete that photo, it could exist in the cyber world forever and may come back to haunt you when you least expect it."
StatisticBrain.com recently reported that 58% of the world's population are now connecting via web-based social networking services and that over 41 million U.S. singles have tried online dating. The average online dating customer spends over $200 per year, making online dating a billion dollar industry and Forrester Research projects that, if social media continues along predicted growth path, social media marketing expenditure would increase in the United States from 7.52 billion U.S. dollars in 2014 to 17.34 billion U.S. dollars in 2019.
In an article entitled "Seven Seconds to Make a First Impression" Carol Kinsey Goman stated that, "In business interactions, first impressions are crucial". In the business world many times people's first impression is online. Recruiters, potential employers, clients, and potential business partners look to someone's online profile to glean their first impressions of them. An online profile is a personal brand, and a strong brand can be the most powerful tool. Given proper execution and utilization of the asset's full potential the new owner of Profile.com can emerge as the new leader in the online profiling space as a reputation management company, employment or dating site, or even a crime-fighting tool.
Domain names like profile.com have broad market appeal, category authority, and excellent SEO potential.
"It's not just a great domain name, it's a global brand, making it a truly rare asset," said Amanda Waltz, VP of Sales & Acquisitions at Igloo.com. "With personal branding and online presence holding such an important place in today's society, Profile.com will be highly desirable to a number of exisiting companies or offer a new company seeking to offer a new brand or service."
To inquire about Profile.com or other premium domain names, contact Gina Aubrey at +1 508-689-9569 ext. 301 or Gina(at)igloo(dot)com. For complete access to Igloo's domain inventory please visit Igloo.com.
About Igloo.com
Igloo.com assists both businesses and domain owners in the overall planning and execution of their domain strategy. Igloo specializes in domain acquisitions, branding needs, and sales for their clients and help companies stake their claim online, rebrand, or simply acquire descriptive domain names to help set them apart from their competition. With upwards of $120 million in domain and website transactions behind them, Igloo's results oriented team is unparalleled in experience, knowledge and most importantly, results.