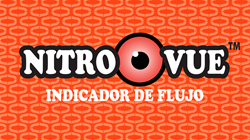 Nitrogen Purging Simplified!
Fort Lauderdale, FL (PRWEB) March 27, 2015
Uniweld introduces the NV1 NitroVue™ Spanish video to meet the needs of the Spanish speaking population in the U.S. and international markets. More than 50 million people (approximately 15%) speak Spanish in the U.S. alone. Additionally, Spanish is the national language in over 20 sovereign states, totaling around 423 million Spanish speaking people. Compare that to the U.S. population of 315 million people, and one quickly sees why Uniweld places importance on providing Spanish content.
Many HVAC/R technicians throughout Latin America do not typically flow nitrogen through their copper tubes when brazing. It is critical to flow nitrogen when brazing to displace the oxygen from inside the copper tubes in order to prevent internal oxidation and the formation of black scale. Scale build up inside the copper tubes can cause blockage in the expansion valves and can affect other components with the air conditioning and refrigeration systems. With the introduction of the NV1 NitroVue™ Spanish video, HVAC/R technicians can now see how simple it is to perform this task to deliver a well serviced system.
To aide in incorporating the use of nitrogen while brazing, Uniweld Products, Inc. has released a Spanish video which showcases the brand new NV1 NitroVue™ Nitrogen Flow Indicator. The NV1 NitroVue™ is nitrogen purging simplified. The easy to read flow indicator label and the precision adjustable valve give complete control over the low flow of nitrogen gas during the brazing of copper tubing in Air Conditioning and Refrigeration systems. The bright orange float ball visually confirms the flow of nitrogen gas and allows the technician to first "PURGE" the copper lines and then reduce the flow to "BRAZE." This not only takes away any guess work from the technician with respect to the required flow rate for each application, but it also helps him to conserve his nitrogen with precise delivery of the gas, thus reducing the overall operating cost. The NitroVue™ can be used with complete confidence because it is protected from over pressure with a reseatable safety blow off that opens at 200 PSI.
Uniweld is a U.S. manufacturer of HVAC/R and welding products, and they have released several instructional videos to help educate and promote the proper way to use their tools. Be sure to check out the newest Spanish Video Releases by Uniweld and take a look at their other training videos as well.