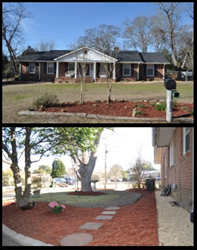 Eagle Wings Business Network prides itself in holding a high standard of excellence and quality.
Leola, PA (PRWEB) March 30, 2015
Eagle Wings Business Network (EWBN) services its clients in property maintenance in residential and commercial properties. Whether it may be a small or large project, EWBN has the equipment and the experience to get the job done efficiently.
EWBN prides itself in holding a high standard of excellence and quality. In each project they do, whether it be a property maintenance or landscaping, the company holds to its standard.
Many of EWBN customers are repeat customers that continuously have EWBN return to do their routine maintenance or other projects that are needed. The company's goal is to serve each customer with exceptional quality, and build a lasting business relationship. These principles are what makes EWBN one of the best in the business.
Vaughn C. stated, "Teamwork, efficiency, design, innovation, is what impressed me about EWBN. Being that EWBN is a family and Christian business, also that they are motivated and passionate about their career is what separates them from many other businesses today. The final result was enhanced more than I could have hoped for."
EWBN is a family owned and operated company that take its family values and built a company surrounding its core values. The company works toward giving each customer a great experience, from the beginning to the end of each project. Through EWBN's family values, a successful business was created which is a blessing to many customers.
For more information on EWBN please visit: http://www.ewbn.net