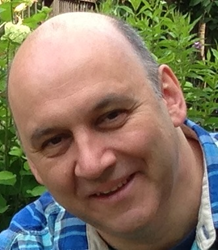 The launch of 1potato is in part a response to persistent requests from existing advertisers over the last ten years, for something specifically covering data and analytics. There's not a lot resembling this service, in the UK, in the US or elsewhere
London, UK (PRWEB) March 30, 2015
A new recruitment site has been launched to help data and analytics professionals search for their next career move.
Millions of new jobs are forecast worldwide over the next few years for those with skills in the booming data and analytics sectors.* The new site, at http://www.1potato.com, is a jobs aggregator, pulling in opportunities from both employers and recruitment consultants around the globe and indexing them individually to help candidates find suitable big data and analytics jobs with a minimum of wasted time.
The 1potato site is the latest venture from a London-based company called MrWeb, which has been running a global job board for market research professionals since 1998, and also publishes the Daily Research News service.
MrWeb MD Nick Thomas comments: 'There's a fair bit of overlap between the two areas, and the launch of 1potato is in part a response to persistent requests from MrWeb's advertisers over the last ten years, for something specifically covering data and analytics. Growth in the area has obviously accelerated very rapidly since about 2012 with the meteoric rise of big data, but at present there's not a lot resembling this service, here, in the US or elsewhere.'
The skills covered are defined by five types of potato - chips, roast, mash, new and jacket. For example, mash is for those with a focus on analysing unstructured data, and jacket for the less technical business types managing and marketing data agencies. Salaries range from Small Potatoes to Serious Wedge.
MrWeb's audience is worldwide but with concentrations in the UK, US and Asia, and 1potato will target the same regions. For the moment, its c.700 listings are focused on the UK, but in the next few months the numbers will grow rapidly and the coverage will spread. Candidates can sign up for free, and register for emails of relevant job ads each evening or each week. Thomas says the cost of ads is very low at present and will rise but remain well below job site norms, in line with the huge number of positions it aims to list.
*****ENDS*****
Notes for Editors:
MrWeb Ltd is an independent, private company based in London SE1, UK, running a job board for the market research industry since 1998 and the Daily Research News Online service (DRNO) since 2000. DRNO has around 15,000 opt-in subscribers worldwide including most of the senior directors of the world's largest market research firms. More than 115,000 job ads have appeared on the vacancy board. Web site: http://www.mrweb.com.
Why 1potato? "1 potato, 2 potato, 3 potato, four.." is a counting rhyme for children - it's the first analysis many of us ever did. Follow the site on Twitter at 1potato @potatabase.
*Gartner's report from October 2012 is still much cited:
http://www.gartner.com/newsroom/id/2207915
"By 2015, 4.4 million IT jobs globally will be created to support big data, generating 1.9 million IT jobs in the United States"