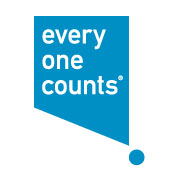 eLect is super easy to use, just click and you're done. You didn't have to think about voting it was so straightforward
San Diego, CA (PRWEB) March 27, 2015
Dell's Entrepreneur Policy Hack-a-Thon consisted of six teams presenting competing solutions to challenges faced by innovators and entrepreneurs. A VIP lineup of judges, including members of Congress and venture capitalists, cast online votes for their favorite policy solution using Everyone Counts' eLect secure online ballot delivery on Dell Tablets.
"We're extremely impressed and awesomely happy," said Cris Turner, Dell's Director of North American Government Affairs. He described eLect as, "incredibly intuitive, streamlined, clean. It reloaded quickly between voters, which is important at events like this."
Everyone Counts' uses feedback from focus groups and customers to design a clean and intuitive interface, making it easy for voters of all ages and demographics to independently cast their choices. Using eLect on equipment that people are already familiar with, such as tablets and laptops, makes the process even more user-friendly and streamlines the polling process.
Participant John Ciecholewski, Founder of Sunn Lighting said, "[eLect] is super easy to use, just click and you're done. You didn't have to think about [voting] it was so straightforward."
The Hack-a-thon took place Saturday, March 14th at the #DellLounge as part of SXSW's Interactive festival.
About Everyone Counts:
Everyone Counts was founded to modernize global elections with a secure, transparent software-based voting solution. Everyone Counts has built a team of internationally recognized election administration and technology experts to develop eLect®‒the world's first and only perpetually state-of-the-art, universally accessible election administration and voting system. Used by voters in more than 160 countries, eLect has become the industry standard in security, integrity, flexibility, and reliability through its unique SaaS delivery model. To learn more visit http://www.EveryoneCounts.com.
###