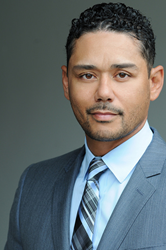 As far as credit card processors are concerned, travel agencies are among the highest-risk merchants, which means new travel agencies have great difficulty opening a merchant account that enables them to handle credit card transactions.
Los Angeles, CA (PRWEB) March 27, 2015
According to the U.S. Department of Commerce, in 2012 the U.S. travel and tourism industry generated nearly $1.5 trillion in economic output. This activity supported 7.8 million U.S. jobs, and accounted for seven percent of all U.S. exports. While the majority of activity in the industry is domestic, expenditures by international visitors in the United States generated nearly $166 billion in sales and a trade surplus of more than $47 billion. (1)
The need for travel agents—and the opportunities for them in the market—continues to grow. Only last week, for example, Airlines for America (A4A), a trade group of U.S. air carriers, predicted that travel in March and April of 2015 will increase about two percent, to an average of 2.2 million passengers a day. In its announcement, A4A attributed the increase in spring air travel to rising U.S. employment and personal incomes, an improving economy, the highest consumer sentiment in a decade, and the continued affordability of air travel. (2)
With increased opportunity, though, comes increased risk. The primary reason for this, says Payscout CEO Cleveland Brown, is that consumers are statistically more likely to dispute and charge back travel agency charges than other types of transactions, leading agencies to be placed in the same risk category as merchants selling adult products, escort and companion services, fortune telling, and sports forecasting or odds making. "The risks are real," says Brown. "As a sales agent for an airline, for example, an agency might be liable for the entire amount of an airline ticket if it were successfully disputed or were purchased with a stolen credit card." An additional layer of risk is the future deliverable of the product. A customer may purchase travel up to a year in advance, which leaves the transaction to chargeback exposure up to the time of travel and an additional six months to year after travel, if the consumer is not satisfied with the services.
This particular risk is likely to remain a part of the travel agency business for the foreseeable future. "Until credit card acceptance rules are materially changed," say travel attorneys Norman Bluth and Mercedes Ozcan, "travel agencies are at risk when a customer perpetrates a fraud. Given this reality, the best way to be protected against credit card fraud is to know your customer. A travel agency needs to obtain as much information as possible from its customers, and to respond to debit memos and chargebacks within a few days of receiving notice of such." (3)
Travel agents can help their clients avoid the danger of fraud while traveling, which helps build relationships and mutual trust—and may reduce chargebacks. A recent USA Today feature on identity theft lists a number of tips agencies can provide their customers, such as avoiding free, insecure Wi-Fi networks; disabling a smart phone's ability to automatically connect to hot spots; locking the phone with a password; using cash wherever possible; and avoiding street-corner ATMs. (4)
When working with its clients in the high-risk travel field, Payscout helps agencies spot possible risk patterns, take preventive measures, and protect their businesses while continuing to process payments smoothly. Payscout's goal is to enable its clients to remain competitive while taking advantage of the growth opportunities in their industry.
"Travel," says Brown, "is a thriving—and essential—industry in the United States. However, it brings with it a number of issues about which industry participants must be very careful. As far as credit card processors are concerned, travel agencies are among the highest-risk merchants, which means new travel agencies have great difficulty opening a merchant account that enables them to handle credit card transactions. We strongly encourage merchants in this space to work with a merchant service provider who is experienced in managing risk."
As with any high-risk activity, an ounce of prevention is worth a pound of cure. The most successful travel agencies, Brown notes, train their staff in the proper application of credit card acceptance best practices, and have them apply these practices on a consistent basis. While specific procedures will vary from agency to agency, at a minimum, agency management should be careful to set aside large-value bookings for fraud review, track and store key characteristics of all known fraud transactions, and carefully screen high-risk bookings, such as those in which the passenger and the cardholder have different names, or when the date of travel is less than six days after the date of purchase.
About Payscout, Inc.:
"Payscout Supports the Entrepreneurial Dream One Transaction at a Time."
Payscout is a global merchant service provider (MSP) and payment service provider (PSP) with tier-one bank sponsorships in the United States, Latin America, Caribbean, Asia-Pacific and Europe. Serving small to medium businesses (SMBs) and enterprise companies alike, Payscout offers payment processing solutions for brick-and-mortar and eCommerce transactions. The company has earned acclaim as a new-generation provider of merchant banking services, specializing in online/eCommerce retailers with a predominant proportion of card-not-present (CNP) transactions; and it is one of the few providers to deliver a true global payment solution that encompasses all merchant risk verticals. Customers can access Payscout's credit card processing services via a state-of-the-art, web-based user portal and through direct interactions with highly trained experts. In addition to supporting thousands of clients across a multitude of industries and all 50 states, Payscout maintains global partnerships with VISA USA, Bank of America Merchant Services, VISA Europe, VISA Latin America, VISA Asia Pacific, MasterCard Worldwide, China Union Pay, Deutsche Bank, First Data and Payscout Brazil. Payscout was recognized as one of America's fastest-growing privately held companies in 2014, ranking #2,416 on Inc. magazine's Inc. 5000 list. Within the financial services industry, Payscout placed #140 nationally and #24 in California. For more information, visit http://www.payscout.com.
1. U.S. Department of Commerce, Industry Snapshots, 2013.
selectusa.commerce.gov/industry-snapshots/travel-tourism-and-hospitality-industry-united-states
2. Dallas Morning News, March 11, 2015
aviationblog.dallasnews.com/2015/03/airline-group-expects-spring-2015-travel-to-increase-2-percent-over-2014.html/
3. "What to do about the costly problem of charge back fraud," Travel Market Report, September 26, 2013. travelmarketreport.com/articles/What-to-Do-About-the-Costly-Problem-of-Chargeback-Fraud
4. USA Today, May 15, 2014. usatoday.com/story/travel/2014/05/15/identity-theft/9091065/