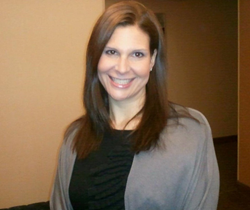 Our approach to technology is providing tools that put the customer at the forefront of innovation.
Red Bank, NJ (PRWEB) March 31, 2015
KL Communications is proud to announce that Allyssa Gresser, Vice President of Client Relations, is featured as a 2015 Technology Trendsetter in the current issue of SURVEY Magazine.
Gresser won the "Technology Leader" award for her work enhancing the company's co-creation and community platform, released last year. She is the only female featured as a Technology Trendsetter. The magazine featured KL Communications' Executive Vice President of Business Development Sean Holbert in 2014.
"Our approach to technology is providing tools that put the customer at the forefront of innovation," says Gresser. "While the methodology for doing that may change, we believe that keeping that one rule in mind will always drive innovation."
The full profile is showcased in the March issue of SURVEY Magazine (on pages 82 and 83) and was distributed at the ARF ReThink Conference in New York. Gresser and other award recipients will also be recognized at the CROSSROADS BIG DATA event in NYC on April 16.
Since the release of the company's custom co-creation and online community platform, Gresser has worked intimately with the development team to take the platform to the next level - ensuring the best of the best with the latest co-creation necessities including: CrowdWeaving™, online community functionality, mobile app technology, and survey integration. She, and the entire KL Communications team, believes these features represent the future of market research technology.
Gresser joined KL Communications in 2008. As VP of Client Relations, she oversees the Client Services Team and is responsible for working directly with each client to develop the best research approach to meet their individual needs.
About KL Communications:
KL Communications are experts in online co-creation communities. KLC's co-creation community platform is powered by CrowdWeaving, industry-leading ideation software that allows for true collaboration throughout the ideation and development process.
CrowdWeaving is a complete co-creation solution built on our proprietary platform that includes the principles of online communities and ideation. We have built and managed communities for Fortune 1000 companies since we were founded in 1996. KLC provides clients with a full-service, strategic partnership that is supported and enabled by technology and ensures insight, value, and innovation. For more information about KL Communications and its research and collaboration tools, please visit http://www.klcommunications.com.