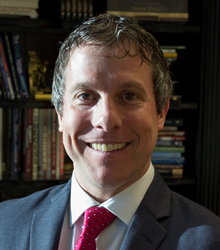 Dallas, TX (PRWEB) March 30, 2015
Milli Brown, founder and CEO of Brown Books Publishing Group (BBPG) and The Agency at Brown Books (ABB), has appointed Tom Reale as the companies' new COO. A seasoned senior operations and systems development executive, Reale is a former VP for Houghton Mifflin Harcourt and has served in diverse roles for publishers including Random House and HarperCollins.
"While I had already aligned with the possibilities of an author-owned approach, coming to understand Milli's vision for true author empowerment compelled me, and the recent launch of ABB unequivocally affirms our writers-first methodology," noted Reale. "By bravely developing an agency that's designed to help our competitors, we're giving all authors access to better opportunities and services, whether they publish outside or belong to the Brown Books family."
Elaborating on BBPG's significance as a marketplace catalyst, he continued, "We respect the past, while challenging the future. From the outside, our company looks like a traditional top-tier agency and trade publisher, but the products, support, and national distribution channels we offer represent a dynamic, organically-developed set of industry-leading competencies."
In addition to Reale's work in the business-to-business, business-to-consumer, academic, and digital publishing sectors, his experience and success as a creative, operational, and information technology leader spans from startups to Global 1,000 organizations.
Reale shared his unique perspective on current trends, explaining, "The industry continues to buzz about so-called self-publishing, which is plagued by companies with no media experience, like volume printers or online retailers. I believe in an independent publishing model that differs radically from the unfortunate 'norm' – and BBPG remains the pioneer for more powerful, progressive standards."
"We are not a former distributor with bolt-on publishing capabilities and outsourced agency services," he added. "We are an innovative, end-to-end lifeline for authors and entrepreneurs, and our clients and their books reflect that; BBPG is, by far, the most experienced organization in their field, as evidenced by our ability to deliver real value and quality."
Concluded Brown, "Tom's strategic expertise will help us continue the tradition of industry disruption we established over two decades ago as the inventor of relationship publishing. Not only is his invaluable insight an ideal complement to our ethos, he's integral to accelerating our current, critical growth phase."
The Agency at Brown Books is a full-service public relations, marketing, and distribution firm within a publishing house. As a subsidiary of Brown Books Publishing Group, The Agency is backed by 20 years of excellence and experience, and its one-of-a-kind, integrated platform is available to Brown Books' authors, as well as non-affiliated authors, entrepreneurs, CEOs and anyone seeking smarter strategies for building their business.
# # #
To learn more about The Agency at Brown Books, visit http://www.TheAgencyAtBB.com.
For media inquiries, contact Vicki Morgan or Cathy Williams at vicki(dot)morgan(at)brownbooks(dot)com or cathy(dot)williams(at)brownbooks(dot)com.