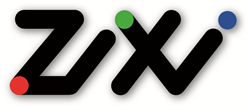 'Integrating with Zixi, we are able to help solve those challenges with a cost effective acquisition solution that enables our live event and live linear customers to send content to Aventus from practically any corner of the globe.' - Jennifer Baisch
Waltham, MA (PRWEB) March 31, 2015
Waltham MA: Zixi, the industry leader in broadcast-quality video delivery over public and private IP networks over any distance, reliably and securely, announces that Zixi has been selected by iStreamPlanet as the platform of choice for IP contribution to Aventus, iStreamPlanet's live video encoding and multiscreen packaging service.
iStreamPlanet is leveraging Zixi's reliable, broadcast-quality, live video transport software solution to provide ingest over unmanaged Internet connections, offering an IP-based alternative to traditional backhaul methods like satellite and fiber. iStreamPlanet will be enabling Zixi contribution over IP to Aventus starting in Q2 of 2015.
"Content acquisition is the critical first step in the live video workflow, yet it remains a challenge for many of our customers who may not be able to use traditional content acquisition options due to cost or availability," said Jennifer Baisch, VP of Marketing for iStreamPlanet. "Integrating with Zixi, we are able to help solve those challenges with a cost effective acquisition solution that enables our live event and live linear customers to send content to Aventus from practically any corner of the globe."
Zixi transport uses proprietary Forward Error Correction (FEC) and Automatic Repeat Request (ARQ) technologies to ensure flawless transport over unmanaged networks. This proprietary technology is supported by a number of leading live video encoders, offering seamless integration and multiple options for contribution to iStreamPlanet's Aventus platform.
"Leveraging Zixi for contribution to iStreamPlanet's Aventus platform simplifies live video ingest for content producers who want to leverage the Aventus cloud platform for processing and delivery," stated Ray Thomson, VP of Marketing for Zixi. "With Zixi, customers can contribute over IP from anywhere to iStreamPlanet's Aventus platform, leveraging Zixi's protected transport stream for reliable, secure, high quality contribution-- helping iStreamPlanet deliver a powerful end-to-end live, multiscreen solution."
iStreamPlanet's Aventus service supports the entire live video workflow, including content acquisition, live media processing, multiscreen packaging and publishing for playback on any connected device. Broadcasters and programmers, sports leagues and pay TV operators alike will be able to use Zixi's proven secure transport for contribution to the Aventus cloud service.
To learn more about this solution, make sure to visit the Zixi booth located in the South Upper Hall in booth number: SU10802, or visit the iStreamPlanet booth located in North Hall in booth number: N914.
About Zixi
Zixi is revolutionizing contribution, management, production, distribution and consumption of studio-quality video on the Internet. By enabling broadcast news, live sports, service providers, enterprises and video equipment manufacturers to use unmanaged IP networks like the Internet for reliable content delivery to any device, any time, anywhere. Zixi's proven, unique transport software eliminates the problems in transporting video that are inherent in IP networks and delivers video of unprecedented quality with no stutter, packet loss or frame-freeze regardless of network conditions. Customers using Zixi to enhance their users' experiences include NASDAQ OMX, the Ultimate Fighting Championship (UFC), Stryker and News Corp. Zixi is privately held and based in Waltham, MA.
About iStreamPlanet
iStreamPlanet, the leader in live, simplifies live video streaming to multiple screens. iStreamPlanet is changing the way live streaming is done with the launch of Aventus, a cloud and software-based, live video streaming solution for premium content providers. iStreamPlanet's innovative approach has been chosen by the world's leading sports, entertainment, and technology brands, including NBC Sports, Turner Broadcasting, Fox, AT&T, and Microsoft, to bring live, online video to connected audiences around the world. Founded in 2000, the privately held company is headquartered in Las Vegas with a software development center in Redmond, WA.
###