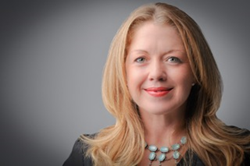 Substance abuse is unquestionably linked to juvenile crime, yet only a small fraction of youth actually receive treatment for their addiction and its underlying causes.
Spring Hill, FL (PRWEB) March 31, 2015
A report by the National Center on Addiction and Substance Abuse (CASA) at Columbia University states that four out of five children and teens who are arrested in the U.S. and enter state juvenile justice systems either test positive for drugs, admit to substance abuse problems, are under the influence of drugs or alcohol when committing their crimes, or have some combination of these factors. Despite this high incidence of substance-related juvenile crime, only 3.6% of these 10 to 17 year-olds receive any form of substance abuse treatment. (1)
Suncoast Rehabilitation Center questions this approach, and asserts that the lack of treatment and added stress of overcrowded, hostile conditions feed into a cycle of delinquency, incarceration and drug addiction, and for many juvenile offenders, lead to a lifetime of substance abuse and related crime.
According to the CASA report, of the 2.4 million minors arrested who enter the juvenile justice system, 53.9% tested positive for drugs, including marijuana, cocaine, amphetamines, methamphetamines and opiates, at the time of their arrest. Another 37.8% admit being under the influence of alcohol at the time of their crime. Forty-four percent arrested in the year prior to the report met the clinical criteria of substance abuse or dependence, compared to 7.4% of non-arrested juveniles. Nearly 27% met the criteria of addiction, compared to only 3.4% of their non-arrested peers. (2)
The nation's juvenile justice system, once seen as a rehabilitative pathway out of crime for young offenders, is failing children and teens who have substance abuse problems. Many of these juveniles pose no threat to public safety. They may have been neglected or abused by parents and caregivers; suffer from learning disabilities; live in dangerous, crime-ridden neighborhoods; or have slipped through the cracks at school. In decades past, their arrests for drug or property-related crimes might have served as a first step to receiving the help they need—but no longer. Rather than steering these juveniles away from a lifetime of crime and addiction, the juvenile justice system's failure to address this overarching problem actually leads them straight into it.
"Substance abuse is unquestionably linked to juvenile crime, yet only a small fraction of youth actually receive treatment for their addiction and its underlying causes," said Tammy Strickling, Executive Director of Suncoast Rehabilitation Center. "Instead of receiving help, these children are treated as criminals. Allowing this pattern to continue will bring untold negative effects, not only to the lives of the youth and their families, but to society as a whole, as the monetary and social costs associated with juvenile crime continue to spiral upward."
Society benefits when non-violent teen and adult offenders receive treatment, but in the U.S., drug and alcohol abuse treatment for those in the justice system is rare, while rates of and costs associated with incarceration continue to climb. The CASA report found that juvenile justice systems cost Americans $14.4 billion per year in law enforcement, courts, incarceration and other costs. "By working instead to treat youth offenders with substance abuse problems, we could prevent future substance-involved crimes and save billions," said Strickling. In fact, preventing crimes and incarceration of just 12% of juveniles currently in the system would result in 5.9 million fewer crimes, over 60,000 fewer inmates, and a combined total of $18 billion in criminal justice and health costs savings and employment benefits. (1)
Strickling maintains that teens and youth with substance abuse problems who do not present a threat to public safety need help—not incarceration. Addiction often begins at a young age, and left untreated, carries into adulthood. Arrests for drug offenses and other non-violent crimes are overwhelming state prison systems across the country—so much so that the U.S. has become the world leader in incarceration, with over 2.2 million people in prison or jail—a 500% increase over the past 30 years. (3)
"A complete overhaul of the juvenile justice system is overdue, especially as it relates to drug and alcohol addiction," Strickling said. "These kids deserve a second chance. Diagnosing and treating their problems, and providing health care, education and job training, would produce a far greater return on our investment than simply putting drug and alcohol-dependent youth behind bars."
Suncoast Rehab Center encourages treatment for individuals struggling with addition to drugs, alcohol or other substances through a drug rehabilitation program that can adequately address each aspect of the person's addiction.
For more information about Suncoast Rehab Center's programs, visit http://www.suncoastrehabcenter.com/?kmas=324 or call 877-780-2641.
About Suncoast Rehab Center:
Located in Spring Hill, Florida, with an average 76% success rate, Suncoast Rehab Center provides long-term residential treatment, intensive physical detoxification, life skills and cognitive therapy and counseling. Suncoast is licensed by the Florida Department of Children and Families, and was recently awarded a 100% inspection score for the fifth year in a row. Suncoast has a mission to educate youth and adults about drugs and the dangers of drugs, with the aim of preventing future drug use and abuse. Suncoast handles the physical deficiencies, weakness and problems created through drug use, without the use of additional drugs. Clients are helped to uncover the issues that led to their drug use through counseling, therapy and life skills that put the client back in control of his/her life and future. Suncoast's purpose in drug rehabilitation is to heal the whole person and give the person tools and education to remain drug-free. For more information, visit http://www.suncoastrehabcenter.com/?kmas=324.
1. "Treatment Could Reduce Costs of Juvenile Crime;" About Health, Updated April 29, 2014; accessed March 23, 2015. alcoholism.about.com/od/teens/a/blcasa041007_2.htm.
2. "Criminal Neglect: Substance Abuse, Juvenile Justice and The Children Left Behind;" The National Center on Addiction and Substance Abuse at Columbia University, October, 2004; accessed March 23, 2015. casacolumbia.org/addiction-research/reports/substance-abuse-juvenile-justive-children-left-behind.
3. "Incarceration;" The Sentencing Project; accessed March 23, 2015 sentencingproject.org/template/page.cfm?id=107.