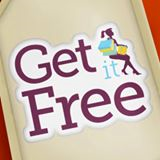 This merger is designed to give our fans broader choice with less hassle
San Diego, CA (PRWEB) March 27, 2015
If you love yourself some samples, coupons and freebies then you're going to relish the news hitting the wire today. Get It Free and Men Get It Free will unite to merge as one Facebook page. Users will now have access to all the best goodies without the hassle of tabbing back and forth between pages. This could ultimately help prevent future carpel tunnel issues for all freebie hunters on the web.
Get It Free is operated by San Diego based online marketing company, Zeeto and will remain the page to visit. The company strives to give their users a unique service unlike any other by providing an interactive and fun way to present client offers. Get It Free has over 740k followers and continues to increase its reach daily. The Facebook page looks to break the 1 million "likes" barrier in a few short months.
"Listening to our fans and giving them the content they ask for is what we strive for every day," said Lori Sugitachi, with Zeeto. "This merger is designed to give our fans broader choice with less hassle." The consolidation will untimely make the user experience more enjoyable and clearer for new visitors.
About Zeeto:
Zeeto is a technology company that specializes in generating high ROI leads for clients across all verticals. With over 50 million leads generated in 2014, Zeeto has become a powerhouse in the performance based online marketing industry. Our proprietary cutting edge technology uses custom in-house analytics and complex optimization algorithms to create a dynamic user experience that delivers the highest quality leads for online marketers, agencies and brands.
Recognized as one of the Top 5 Places to Work in San Diego, we have some of the most creative minds and talented people in the industry. For inquiries please contact Brian Jones, Director of Public Affairs at: brian@zeetogroup.com