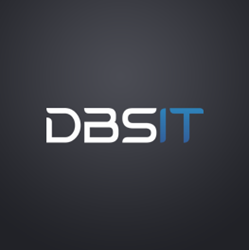 When it comes to customer satisfaction, our goal is to go beyond your expectations.
Perth, WA, Australia (PRWEB) April 06, 2015
Software company DBSIT have done it again, and have stepped up to offer their services to the fashion industry in Perth.
With eight years of experience under their belt, DBSIT have been helping businesses looking to hire software developers in Perth, and have provided software development services to a wide range of Australian companies and International businesses. This is exciting news for the fashion industry, which can only benefit from this partnership.
The annual Telstra Perth Fashion Festival has gradually increased its focus on technology over the last 16 years. In 2014 the festival also partnered with Asia's FIDe Fashion Weeks, giving Western Australia designers access to a broader international audience.
The Perth fashion industry has been described as "ahead of its game", and designers that would once only launch their collections at Australian Fashion Week are now moving into launching at the Perth Fashion Festival.
As the Perth fashion industry continues to grow and improve, the need for software development has also increased.
When asked for a comment about this recent development, a spokesperson for DBSIT remarked, "The fashion industry in Australia has taken a bit of a battering lately, so it has been excellent to see how the Perth fashion industry has continued to grow. We're looking forward to doing all we can to help the fashion industry in Perth continue to expand, in spite of its distance to cities like Melbourne and Sydney."
While some people may look at DBSIT's experience working with large companies and assume only big businesses in the fashion industry will be able to benefit from their large amount of knowledge and experience, they would be wrong. DBSIT offer highly effective and affordable software development solutions to designers and small businesses as well.
Furthermore, DBSIT have a commitment to customer service which is second to none, and this has been the main reason why the company has taken Perth by storm. While other software companies have come and gone, DBSIT has sailed through economic ups and downs, due to repeat customers and their excellent reputation.
Working with DBSIT will allow the fashion industry in Perth to control their businesses more easily, and both businesses and designers will be able to update their websites, write their blogs, and release their newsletters without needing to be an expert in IT.
The DBSIT spokesperson agreed, saying, "our people are dedicated to ensuring that each of our clients has the best experience possible, so that they can better service their clients, and access excellent software solutions for their businesses, no matter how large or small".
As the Perth fashion industry continues to grow and expand into an international market, DBSIT will be providing crucial IT services which will streamline business processes and allow the industry to focus on design and innovation.
DBSIT has already proven that they're the best in the business when it comes to offering software solutions and providing outstanding customer service. This professional company also provides IT support, IT consulting, web development, and plenty of other services.
If you're looking for a Customised software development company in Perth, give DBSIT a call on 1300 800 701.